World
"Witnesses lie, recordings don't": Ex-prosecutor pinpoints major problem for Trump in new indictment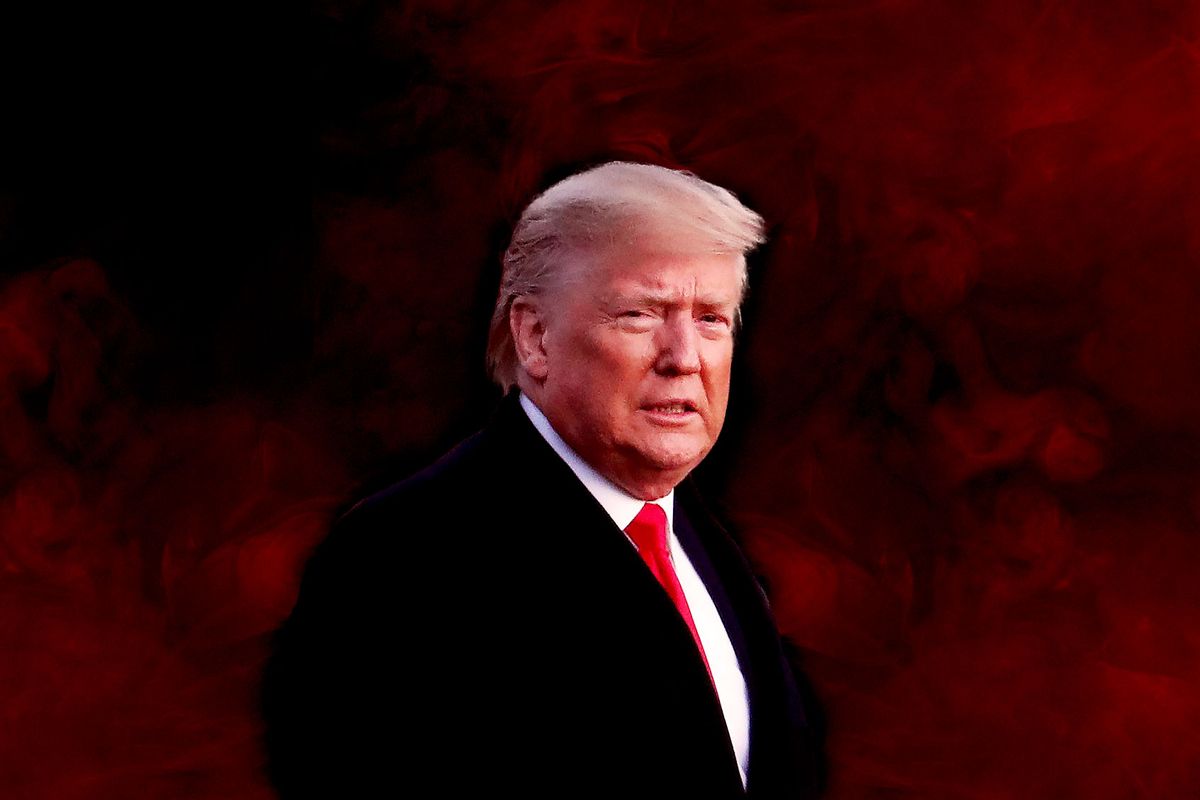 Former President Donald Trump is facing additional charges in a new superseding indictment filed in the classified documents case alleging that he tried to delete surveillance video at his Mar-a-Lago property last year.
Among the new charges are allegations concerning the mishandling of surveillance footage and charges linked to Trump's possession of a document without proper authorization, which he has discussed in a prior audio recording.
"Attempting to delete the surveillance footage has not only obstruction of justice ramifications but will also be useful to prosecutors in demonstrating consciousness of guilt," Eric Freedman, a professor at Hofstra University's School of Law, told Salon. "It is the consciousness of guilt that is particularly compelling. Innocent parties don't take steps to delete evidence of innocence."
Trump, his personal aide Walt Nauta, and a newly named defendant, Carlos De Oliveira, a Mar-a-Lago employee, are charged with two counts of obstruction stemming from allegations that they tried to delete surveillance video at Mar-a-Lago in late June 2022, following a subpoena for security footage.
The indictment alleges efforts by De Oliveira to determine how long security footage was stored on the Mar-a-Lago system. It alleges he later told another Mar-a-Lago employee that "'the boss' wanted the server deleted."
The indictment also accuses De Oliveira of making false statements to investigators about his involvement in moving boxes at the property, saying he "never saw anything." He has been summoned to appear on July 31, 2023, at the federal courthouse in Miami.
Paul Collins, a legal studies and political science professor at the University of Massachusetts Amherst, told Salon that the new charges are "shocking" and add "further fuel" to the obstruction of justice charges.
"If the government can prove this aspect of the case, it will be exceptionally difficult for the former president to mount a defense," Collins said. 
The indictment additionally accuses Trump of allegedly possessing the classified document that he was previously heard discussing during a meeting at his Bedminster, New Jersey, golf club on July 21, 2021. 
This discussion was documented in Smith's initial indictment of Trump, when the ex-president mentioned holding onto a classified Pentagon document about a potential attack on Iran that he acknowledged he could no longer declassify after leaving office.
"If the allegations in the additional charge related to the document, he boasted about and displayed in New Jersey, are proven, that will raise the already high legal and political stakes yet further," Freedman said.
The new superseding indictment alleges that the specific document cited by Trump had a classified marking of "TOP SECRET//NOFORN" and was related to a "Presentation concerning military activity in a foreign country." 
Former federal prosecutor Neama Rahmani pointed out that this is still just one more Espionage Act charge in addition to the many others Trump is already facing and won't really significantly increase prison time if he does get convicted.
However, it does expand the evidence that will be allowed at trial and also brings in another defendant who could potentially flip on the former president, he said.
"It also now ties the document to the recording, and there is really no better evidence to have than the defendant on tape talking about the alleged crime," Rahmani said. "Witnesses can lie. Recordings don't."
The indictment alleges the document was unlawfully in his possession until Jan. 17, 2022, which coincides with the date that Trump handed over 15 boxes of materials to the National Archives.
---
Want a daily wrap-up of all the news and commentary Salon has to offer? Subscribe to our morning newsletter, Crash Course.
---
"One of former President Trump's main legal strategies is to delay, delay, delay," Freedman said. "His lawyers will certainly argue that the added charges should push the trial date back, although the government does not agree with this. I expect there will be a relatively short delay as a result of the new charges, likely a week to a month."
Following Thursday's superseding indictment, the Trump campaign released a statement asserting that the charges were designed to "harass" Trump and his supporters. 
The statement called the indictment "nothing more than a continued desperate and flailing attempt by the Biden Crime Family and their Department of Justice to harass President Trump and those around him."
Trump pleaded not guilty last month to 37 criminal counts related to his handling of classified materials after prosecutors said he repeatedly refused to return hundreds of documents containing information from nuclear secrets to the nation's defense capabilities.
The former president has denied all charges and has attacked Smith's investigation, calling him "deranged" and referring to the probe as a witch hunt. 
But legal experts continue to warn that Trump's actions have placed him in grave legal jeopardy.
"These are serious charges and if the former president is found guilty and does not strike some kind of a sentencing deal," Collins said, "he may die in prison given his age." 
Read more
about the Mar-a-Lago probe