World
WATCH: President Erdogan gifts Turkish-made electric car to Saudi Crown Prince MBS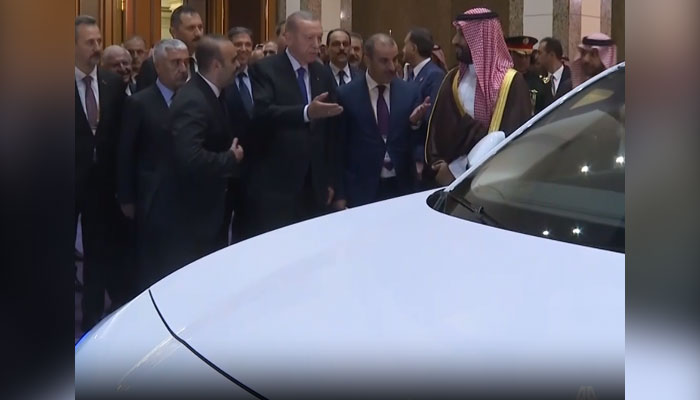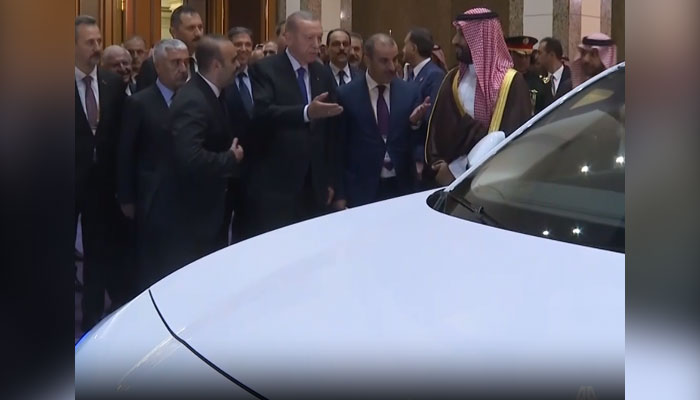 Turkish President Recep Tayyip Erdogan on Monday gifted his country's first indigenous electric car — Togg — to Saudi Arabia's Crown Prince Mohammed bin Salman.
The Turkish president arrived in the kingdom on the first leg of his three-country Gulf trip aimed at strengthening regional and trade ties.
During his visit to Al-Salam Royal Palace in Jeddah, President Erdogan and the Saudi crown prince held one-on-one and inter-delegation meetings, Turkey's state-run agency Anadolu Ajansı reported.
Following the talks, Erdogan presented a Pamukkale white Togg to the Saudi crown prince. The two leaders examined the vehicle in the courtyard of the palace.
In a video released by the agency, both leaders can be seen standing next to the EV. Meanwhile, SMB walks over to the driver's side and sits down, while Erdogan sits in the passenger's seat.
The crown prince drives off to drop the Turkish president at his hotel.