World
VIDEO: Powerful explosion flips over dozens of cars in Johannesburg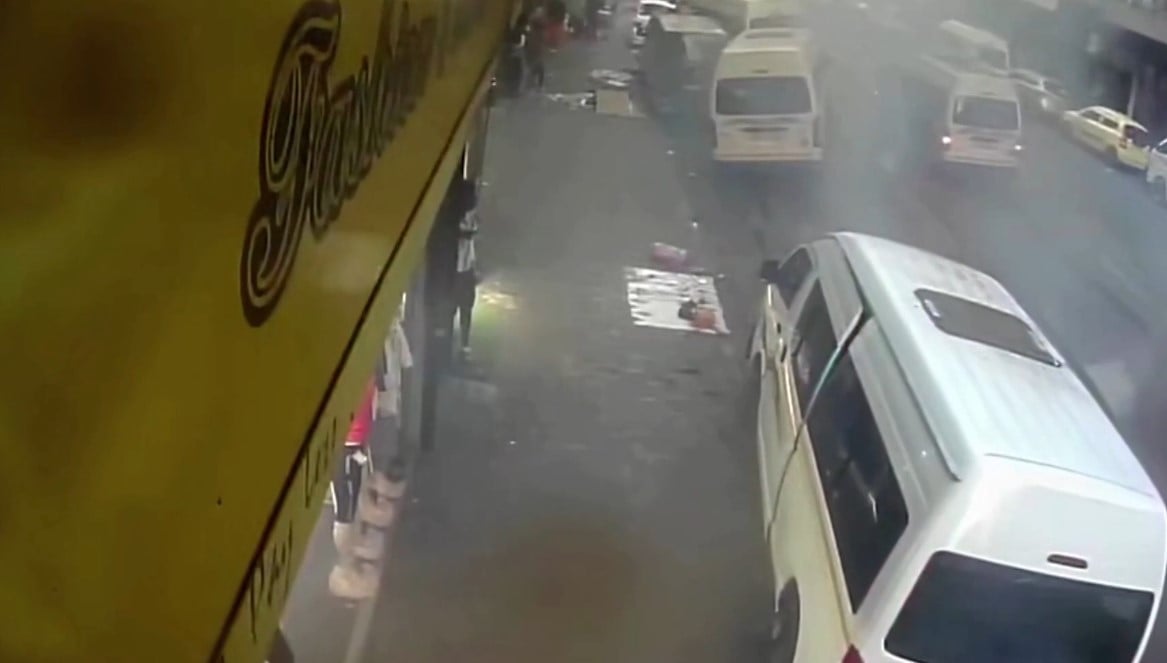 A suspected underground gas explosion ripped open roads killing one individual while injuring 48 others in Johannesburg, South Africa on Wednesday according to emergency services.
The explosion occurred in the early hours of the morning and people present at the scene of the incident said that they could smell chemical odours and observed fumes escaping after the explosion.
Emergency Management Services spokesman Robert Mulaudzi said: "(In the) early hours of this morning, we managed to recover a body of a male person on site where the explosion occurred."
A video of the sudden underground gas explosion shows vehicles flipping over after being thrown up in the air as the roads that they were parked on cracked open with debris spreading in the air.
Meanwhile, the body of the deceased was recovered while rescuers searched the area through the night found during a nighttime search of the affected area, according to Johannesburg's Emergency Management Services spokesperson Robert Mulaudzi's tweet.
The official cause of the explosion in South Africa's biggest city remains unclear.
While city authorities are investigating underground pipes and cables for potential explosion or gas leak threats, involving specialists, the company that supplies gas to the region said that it did not believe its underground pipelines were the reason for the accident.
"We are still searching for the source," said Panyaza Lesufi, the premier of the South African province of Gauteng, where Johannesburg is located.
According to Lesufi, 12 people remained in several Johannesburg hospitals for medical treatment while the other 36 injured had been discharged.
The unprecedented explosion on Wednesday prompted people to evacuate from a downtown area on Wednesday night due to fears of a second explosion or collapse of multi-storey buildings as the existing damage was extensive.
Locals returned to the area on Thursday morning to return to homes or work.
A five-city block area and six roads were damaged, including 34 vehicles some of which were flipped or towed, while others tumbled into gaping crevices. Most of the vehicles affected were minibus taxis, a popular commuting method in South Africa.
Witnesses reported some people were sitting in the minibuses when the explosion threw them into the air.
One of the witnesses told local television station eNCA, saying: "I was in my car when I heard a big sound. The next thing, I was in the air and my car was overturning." He said he was shaken but unhurt, Al-Jazeera reported.
After the explosion, emergency crews searched through mangled vehicles and buildings, discovering the deceased and increasing the number of injured from nine to 13.