World
US man finds novel method to get revenge on hotel after being denied refund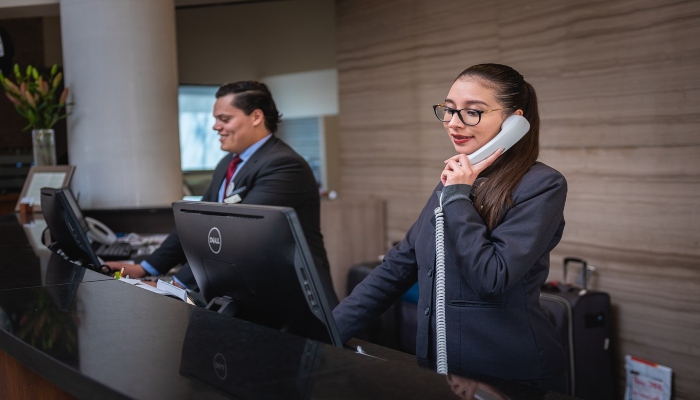 An unnamed Montana man took creative steps to get revenge on a hotel after a failed attempt to check into his hotel as he was denied entry due to issues with his ID.
The traveller had recently renewed both his passport and his driving licence, so he was waiting for the new ones to arrive. While he awaited their arrival, he only had a temporary paper copy of each.
He could fly without a passport because he only needed to travel within the US, but he was turned away from the hotel he had reserved despite having a credit card in his name and a temporary driver's licence as well as an expired driver's licence and a passport.
To make matters worse, the hotel – which has not been named – said they wouldn't offer a refund for the pre-paid room, The Independent reported.
The dissatisfied guest eventually found another place to stay before returning to the hotel the following day, where he was once more refused a refund. Having reached this decision, he chose to act independently.
He reportedly visited a grocery store, "purchased a large poster board and a Sharpie Marker," and wrote a question about whether the hotel had bedbugs on the board.
The man was holding up the sign as he stood on the sidewalk next to the hotel and a six-lane highway.
"I did this at 2:45pm, just before regular check-in time. On a very busy summer travel day. Not even 60 seconds passed and motorists started to slow down, some honking, looking at said poster, pulling into the offending hotel's parking lot. 
"Some even came to a full stop, asking questions like 'does that hotel actually have bed bugs?'," he told View From The Wing.
The so-called "no refund lady" appeared outside and approached him in less than 15 minutes.
She left after a brief exchange before three police vehicles allegedly arrived. They left after an hour as well, but the man remained outside for an additional hour until an officer came back carrying a check to reimburse him for his (almost) entire stay.
Not only he, but other travellers have also taken extreme measures to exact retribution.
A couple got even with an Airbnb host in April after they were unable to cancel their reservation, leaving them with a $1,570 (£1,260) tab.
The two made the 25-day trip from China to a villa in Seoul, South Korea, solely to avenge the host; they left the gas on and the faucets running the entire time.