World
Ukrainian: Russian missile attacks leave few options for Ukrainian farmers looking to export grain – Times of India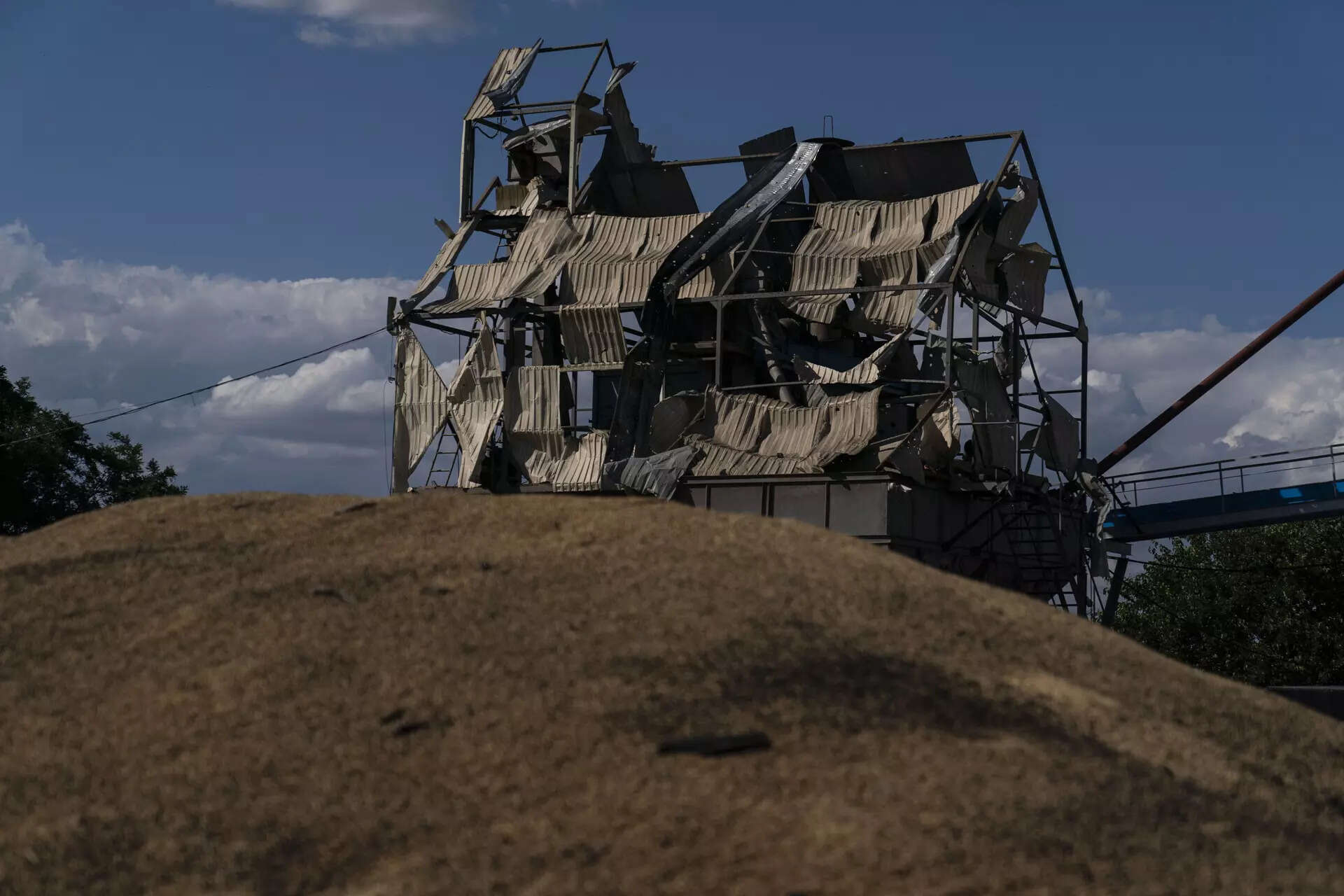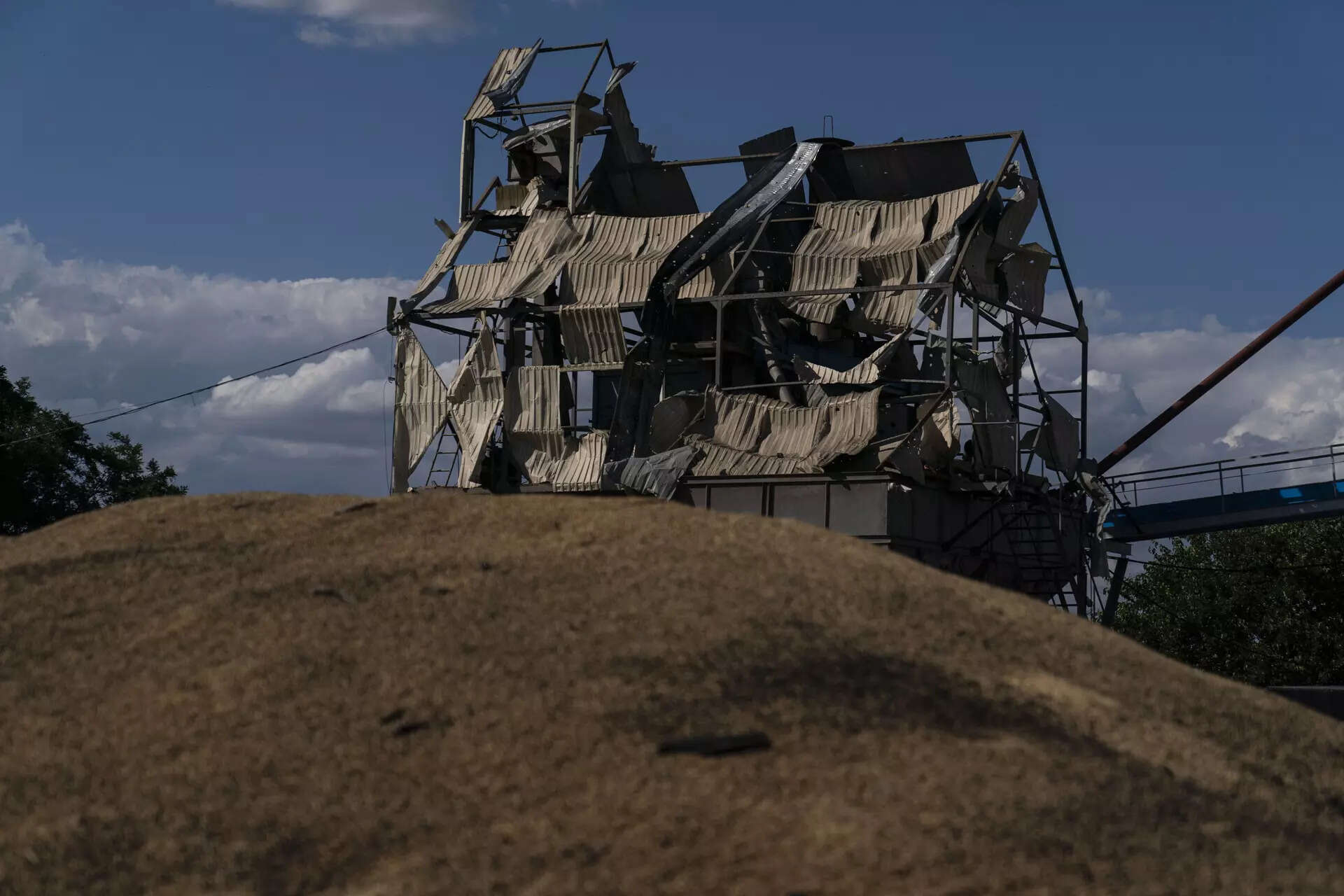 PAVLIVKA: The summer winds carried the smell of burned grain across the southern Ukrainian steppe and away from the shards of three Russian cruise missiles that struck the unassuming metal hangars.
The agricultural company Ivushka applied for accreditation to export grain this year, but the strike in mid-July destroyed a large portion of the stock, days after Russia abandoned the grain deal that would have allowed the shipments across the Black Sea without fear of attack.
Men shirtless and barefoot, with blackened soles from ash, swept unburnt grain into piles and awaited the loader, whose driver deftly steered around twisted metal shrapnel, bits of missile and craters despite his shattered windshield.
They hoped to beat the next rain to rescue what was left of the crop. According to the Odesa Regional Prosecutor's Office, Russia struck the facility July 21 with three Kalibr- and Onyx-class cruise missiles.
"We don't have a clue why they did it," explained Olha Romanova, the head of Ivushka. Romanova, who worked in the debris alongside the others, wore a red headscarf and an exhausted expression and was too frazzled to even estimate her losses.
She cannot comprehend why the Russians targeted Ivushka, as there are no nearby military facilities and the frontlines are far from the village in the Odesa region.
"They spent so much money on us," she said, puzzled. The missiles that ruined the silos are worth millions of dollars – far more than the crop they destroyed.
But Ivushka wasn't the only target in Odesa. The main port also was struck, leaving Black Sea shipping companies that relied upon the grain deal to keep them safe and food supplies flowing to the world at a standstill.
The Black Sea handled about 95% of Ukrainian grain exports before Russia's invasion and the UN-brokered initiative allowed Ukraine to ship much of what farmers harvested in 2021 and 2022, said Joseph Glauber, senior research fellow at the International Food Policy Research Institute.
Ukraine, a major supplier of corn, wheat, barley and vegetable oil, shipped 32.9 million metric tons (36.2 million US tons) of grain under the nearly yearlong deal designed to ease a global food crisis. It has been able to export an additional 2 million to 2.5 million metric tons (2.2 to 2.7 million US tons) monthly by the Danube River, road and rail through Europe.
Those are now the only routes to ship grain, but have stirred divisions among nearby European countries and generated higher costs to be absorbed by Ukrainian farmers, said Glauber, former chief economist at the US Department of Agriculture.
Russian missiles strikes against the Danube port last Monday also raised questions about how much longer that route will remain viable.
That's a disincentive to keep planting fields already threatened by missiles and strewn with explosive mines. Corn and wheat production in agriculture-dependent Ukraine is down nearly 40% this year from prewar levels, analysts say.
From the first of July last year until June 30 this year, Ukraine exported 68 million tons of grain, according to data from Mykola Horbachov, the president of the Ukrainian Grain Association. Ukrainian farmers shipped 11.2 million tons via railways, 5.5 million tons by road transport and around 18 million tons through Danube ports. Additionally, nearly half of the total exported grain, 33 million tons, was delivered through seaports under the Black Sea Grain Initiative.
Ihor Osmachko, the general director of Agroprosperis Group, was unsurprised by Russia's withdrawal from the deal leading to its collapse. His company had never considered it a reliable or permanent solution during wartime.
He said Russians frequently stymied the deal, even while it was functioning, by delaying ship inspections until the cargos were sent back, leading to $30 million in losses for his company alone. Now, they are once again forced to pay to reroute 100,000 tons of grain trapped in ports that are no longer safe, Osmachko said.
"We have been preparing for this whole time," Osmachko said. "We haven't stopped. We are moving forward."
Osmachko estimated around 80% to 90% of the approximately 3.2 million tons of grain Agroprosperis exported to China, Europe and African countries during the past year went through the grain corridor.
"The most significant problem today is the cost of logistics," explained Mykola Horbachov, president of the Ukrainian Grain Association. Before the war, farmers paid approximately $20 to $25 per ton to transport grain to the Odesa ports. Now, logistics costs have tripled as they are forced to pay more than $100 to transport a single ton via alternative routes through the Danube port to Constanta, Romania.
"If we were to go on the Danube with the grain corridor closed, practically all our production would be unprofitable," Osmachko said.
The Danube ports can't handle the same volume as seaports. The most Agroprosperis has sent through this route is 75,000 tons per month, compared with a monthly average of 250,000 tons through Black Sea ports.
The Ukrainian harvest this year is the lowest in a decade, according to a July report from the US Department of Agriculture. Horbachov said shipping costs to export around the world and uncertainty about the length of the war will last could quickly make new planting unprofitable for Ukrainian farmers.
Ukraine currently produces three times more grain than it consumes, while global prices will inevitably rise if the country's exports decrease.
"I think you're looking at a diminished Ukraine for at least the next couple of years and maybe longer," said Glauber, the former US agricultural official. "That's something the rest of the world just needs to make up."
The war from all sides poses risks for Agroprosperis.
In the Sumy region on the Russian border, farmers harvest their crops wearing body armor. Sometimes they must stop their combines in the middle of the wheat fields to pick up shrapnel from Russian projectiles.
"It can get tough at times," Osmachko acknowledged. "But there are responsibilities – some have duties on the front. Some must grow food and ensure the country's and world's security."