World
Twitter user gives up @X username to platform's official account after 16 years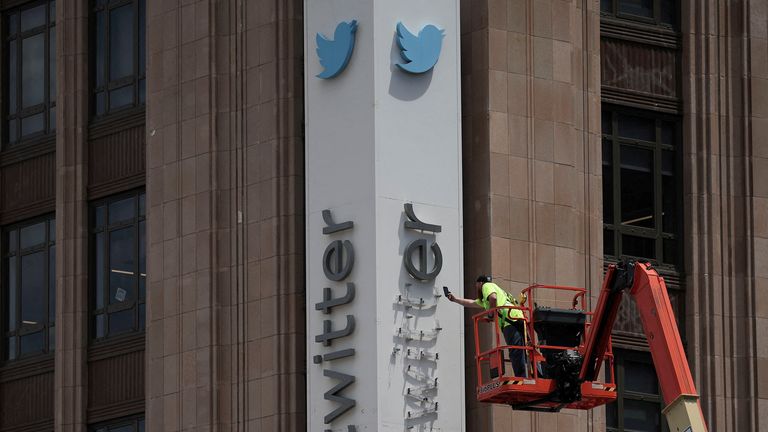 A long-time Twitter user has given up the @X username following Elon Musk's controversial rebrand.
"Alls well that ends well," said the account, which now goes by @x12345678998765.
It has been on the platform since March 2007, less than a year after Twitter's initial launch.
The account is based in San Francisco, California, the same city as the company's headquarters.
Its new name comes after Musk rebranded the platform to X, with the official @Twitter account now @X.
Other Twitter affiliated accounts have also changed their name, though the original branding remains in places, including in mobile apps.
One of the other accounts to have changed is @XBlue, replacing subscription service Twitter Blue.
Musk has suggested he may tweak it again to X Black.
'Twitter name doesn't make sense'
The @X account has not posted since the rebranding, which has divided users since it happened on Monday.
Musk had already made several major changes since his $44bn (£38bn) takeover last October, including paid verification and reading limits, and long teased reinventing Twitter into an "everything app" called X.
Defending the move, he said the platform's evolution means the original name "does not make sense".
Musk, who wants tweets to now be known as "x's", posted: "The Twitter name made sense when it was just 140 character messages going back and forth – like birds tweeting – but now you can post almost anything, including several hours of video."
The world's richest man also wants to introduce a payments and banking system into X, which he appears to be modelling after China's WeChat.
It combines features like messaging, text posts, sharing photos, making payments, and playing games.
Read more:
Why rebranding Twitter will be an enormous challenge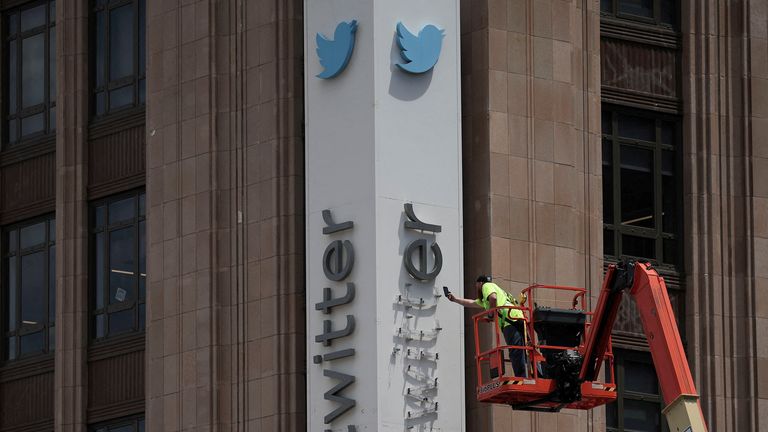 Rivals make their move
While Musk rebrands Twitter, rival companies are racing to take advantage as some users and advertisers consider alternative text-based social media platforms.
TikTok, known for short-form video, has added the ability for users to post text updates.
The option gives people "another way to express themselves", the Chinese-owned company said.
Meta's Threads, which is unashamedly inspired by Twitter, also saw a big update on Tuesday that lets users see a timeline solely made up of people they actually follow.
It had been one of the most requested features since its launch earlier this month, which saw it become the fastest growing app in history.
Until now, the only timeline had been generated by an algorithm showing posts the user might be interested in.