World
TikTok says you should be enjoying your hotdogs spiral-cut this summer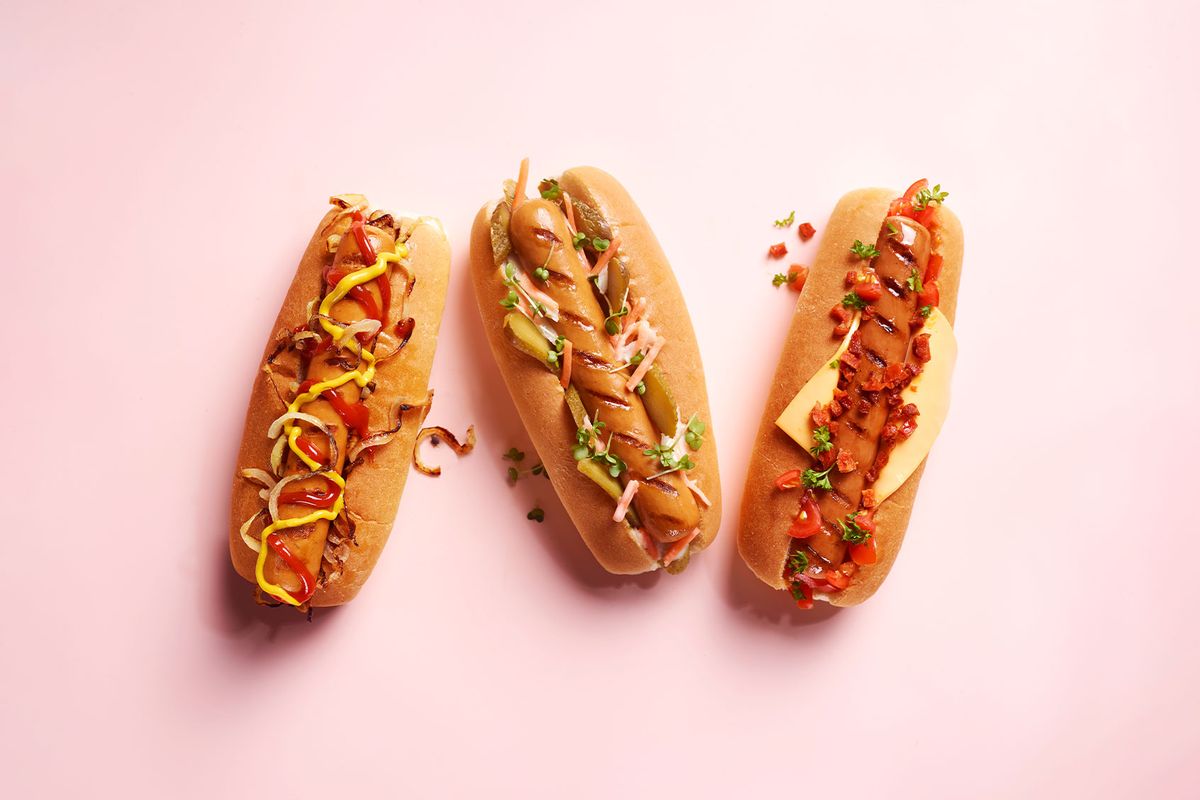 Nothing screams summer like a good old fashioned hot dog. They're simple. They're convenient. And they're quite tasty, especially when paired with your favorite cold beverage. No wonder hot dog sales continue to be at an all time high this season. In 2022, Americans spent more than $8.3 billion on hot dogs and sausages in supermarkets nationwide, per the National Hot Dog and Sausage Council. Recent statistics also estimated that on Fourth of July, Americans enjoy a whopping 150 million hot dogs — which is enough to stretch from D.C. to L.A. more than five times.
Simply put, hot dogs are an American classic. So it came as a surprise to many when a recent TikTok trend showcased a unique method of cooking the dogs, revamping both they're taste and overall look. In early June, food influencer Carolina Gelen shared a step-by-step tutorial on how to make spiral-cut hotdogs, which are essentially hot dogs that are cut and shaped into, well, an elongated spiral. Many praised Gelen, calling the technique "genius," "life changing," and "game-changing," per The Independent.
"BIG THINGS ARE HAPPENING IN THE HOT DOG SPACE," declared Twitter user @urbenist.
Underneath Gelen's video, which garnered 5.4 million views and over 500,000 likes, are a slew of positive remarks and reviews: 
"My hot dog life will never be the same thank you," one user wrote while another said, "I'll be 100 percent doing with my hot dogs and bratwursts from now on." A separate user wrote, "I did the spiral hot dogs thing tonight and I can confirm it's got me a Michelin star."
Turns out, spiraled hot dogs aren't anything new — or revolutionary. People have actually been making them for years. Back in 2017, Delish shared the best spiralized hot dog recipe (it only calls for a wooden skewer, hot dogs and buns). And in 2019, The Takeout wrote about the cooking technique and argued that hot dogs, traditionally low-effort foods, are worth a little extra attention. 
Gelen makes her hot dogs by first spearing them on a skewer and then using a sharp knife to gently cut around it at a 45-degree angle. The hot dogs, once removed from the skewers, should look like a bouncy spiral with cuts that are deep enough to help preserve its curly shape. To cook, simply place the hot dogs on a heated pan, cast iron skillet or grill for approximately eight minutes.
"They caramelize beautifully and they can hold so many more toppings due to their shape," Gelen explained. "All those flavors and sauces will fall between those nooks and crannies and stay in between the buns."
Indeed, spiral-cut hot dogs do have their perks. As Ian Lang wrote, the spiraled cut helps the meat cook faster because both the inside and outside of the hot dogs are exposed to the heat. It also "boosts the hot dog's surface area," allowing for the edges to crisp up or achieve a more charred finish. And lastly, it creates several pockets for condiments, like ketchup, mustard or relish, to sit on the meat. This means every single bite of hot dog will be packed with plenty of spices and flavor.
"You could fit an entire oil drum of chili and cheese on that hot dog, if you wanted to — and I do," Lang added. "I'm not mad at the extra-crispy edges, either."
In her video, Gelen recommends topping the spiraled hot dogs with her homemade roasted red pepper salsa, her homemade pickled mayonnaise and plenty of mustard. If you're looking to serve up some gourmet dogs, you could try Melissa Stadler's recipe for a Texas Chili Cheese Hot Dog, which includes homemade chili, shredded cheddar cheese, bacon and diced white onion. You could also just include a dollop or two of tzatziki or a drizzle of sriracha…that's if you can find it at stores.
It's also worth noting that the legendary Jacques Pépin has his own recipe for curly hot dogs, which is a major fan-favorite. One fan wrote, "Only Jacques Pepin can make the lowly hot dog into a thing of beauty! Love this Chef!" In the same vein, another commented, "Can't have too many reasons to eat hot dogs. I'm going to try this soon. This 60 year old kid thanks you Jacques."
Spiral-cut hot dogs are also quite popular in the Philippines where they are commonly served fried as a snack. If you don't have the means to purchase a plane ticket but are eager to try the hot dogs from the comfort of your own home, check out this recipe from Food 52. The hot dogs are topped with a homemade atchara, which is akin to a pickled slaw or sauerkraut that's typically served with fried and grilled meats.
Read more
about hot dogs: