World
Survey shows Donald Trump defeating Joe Biden in presidential race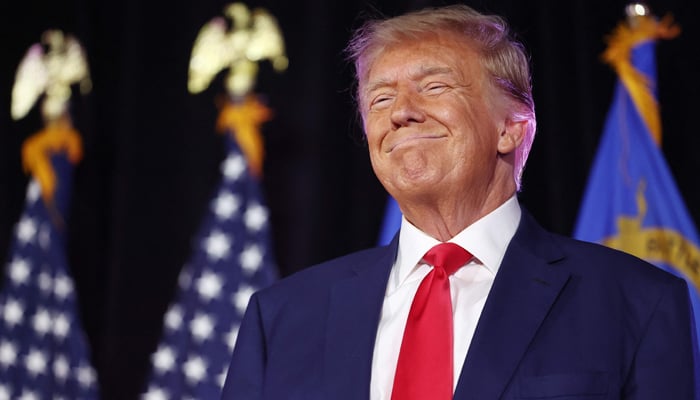 As presidential candidates are gearing up to secure nominations from their respective parties, A new poll suggested that former president Donald Trump will be dominating the primary race for presidential nomination in the Republican party and will become the President of the US beating the incumbent President Joe Biden.
Trump would lead the Republican nomination if it were to hold today, securing 52% of the voter support, whereas another Grand Old Party (GOP) contender and Florida Governor Ron DeSantis would only secure a meager 12% of support, according to polls by Harvard-Harris Friday.
Vivek Ramaswamy, a biopharmaceutical entrepreneur, rounded out the top three with 10% support, according to the polls.
It also indicated that the 80-year-old Biden would be defeated by the 77-year-old Trump in a head-to-head matchup by a margin of 45 to 40% — with an important 16% of voters not sure about the candidate, with the gap over Vice President Harris more wide 47 to 38%.
The polls suggest that there is great discontentment with both major party candidates, however, 70% of voters are hungry for another option, New York Post report highlighted.
If at any point Donald Trump — who is facing two indictments in cases involving hush money paid to an adult film star Stormy Daniels and mishandling classified documents after leaving the Oval Office — is out of the race, DeSantis would be the major runner from the GOP.
The survey results show that a full 68% of US citizens felt President Biden, is "too old to be president," as there have been videos of him stammering and falling.
Some 66% of people opined that Biden should not run for the second term.
According to the survey, people cared much about the economic issues the country is facing with rising inflation and increased costs of living, as people appeared pessimistic about the economic conditions.
According to the survey, the poll was conducted on July 19-20 which surveyed 2,068 registered voters.