World
Some of soccer's biggest stars are struggling to make an impact at the Women's World Cup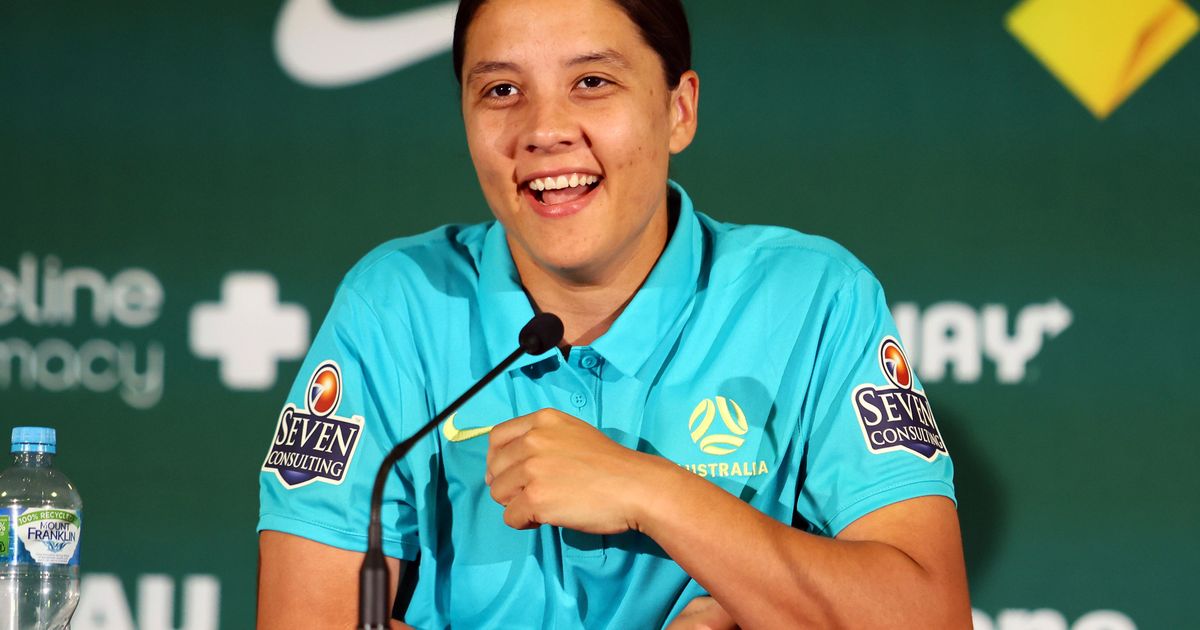 SYDNEY (AP) — Some of the biggest names in soccer have yet to show up at the Women's World Cup.
That's literally been the case of Australian star Sam Kerr, who missed the first two games with a calf injury.
Kerr has recovered in time to play for Australia in a crucial final Group B game against Canada on Monday. The Matildas need to beat the Canadians to ensure they advance to the knockout round, and the Chelsea striker's return to the lineup brings needed energy to the team.
"Mentally, it's massive. It brings so much to our team and obviously also a lot to the opposition knowing that we have Sam available for this game," Australia defender Ellie Carpenter said.
Kerr's injury on the eve of Australia's opening game against Ireland set the tone for a tournament that hasn't been kind to some of its biggest stars. She was the face of co-host Australia's preparations for the tournament, which is also being staged in New Zealand.
She dominated the covers of magazines across newsstands, while the autobiography she released late last year chronicled her rise to become arguably the best player in the women's game right now. Kerr's popularity transcends women's soccer and she is considered a national icon.
So the disappointment was palpable when news broke about an hour before the opening match that Kerr was going to be sidelined at least two games in this tournament.
Kerr's absence was felt in the 3-2 loss to Nigeria in Australia's second game, a loss that put the Matildas in danger of elimination. It is not known what her role will be against Canada, but Australia needs Kerr to deliver in the final game of group play.
"I'm definitely going to be available, but how we decide to use that is not to be given to the opposition," said Kerr.
The World Cup is supposed to be a showcase for the finest talent and biggest names, but injuries have always robbed the tournament of some its star players.
Norway forward Ada Hegerberg has had her playing time curtailed. Often referred to as "the Lionel Messi of women's soccer," Hederberg was part of a Norway's 1-0 upset loss to New Zealand in the opening game of the World Cup.
It got worse for the 2018 Ballon d'Or winner when she suffered a groin injury in the warm-up ahead of Norway's game against Switzerland, and she's been ruled out of the final Group A game against the Philippines.
Keira Walsh of England suffered a knee injury against Denmark that will sidenline her for the Lionesses' final Group D game against China. Described as irreplaceable, it is not known how much she will be able to play.
Even for some stars who have seen plenty of playing time, it has been difficult to make an impact.
American icon Alex Morgan has underwhelmed so far at her fourth World Cup, where she is hoping to help the United States to an unprecedented third consecutive title.
Morgan, the co-leading scorer at the last World Cup, has yet to score at this year's event and missed a penalty in the 3-0 win against Vietnam. U.S. coach Vlatko Andonovski said Morgan was adapting to playing in a forward line with Sophia Smith and Trinity Rodman.
"I think it's not hard to realize that Alex's role is slightly different than the Alex that we're used to maybe in the past," Andonovski said. "She does set up the other two forwards a lot more. It's not that she's not capable of scoring goals or getting behind crosses, but we can also see her playing balls to Trinity and Soph, but also getting crosses for them as well."
Morgan, at 34, is now one of the older players at the tournament.
Christine Sinclair of Canada is also searching for first goal of the tournament. Sinclair is highest scorer in international soccer — men or women — with 190 goals.
Like Morgan, she also missed a penalty, in a 0-0 draw with Nigeria that could still prove costly. She was benched for Canada's second game against Ireland before coming in as a substitute at halftime as the gold medalist from the Tokyo Olympics logged a come-from-behind 2-1 win.
At 40 years old, Sinclair is having to accept a more limited role for Canada.
Brazil great Marta, at 37, has also been used sparingly in her sixth World Cup.
Her teammate, Debinha, who is also an iconic figure to Brazil fans, has been one of the standout players for her country so far. But she wasn't able to stop a 2-1 loss to France on Saturday despite scoring in that match.
The gap appears to be closing in the women's game, with underdogs proving more of a test for the more established nations. That's one reason some of the big name stars have yet to impress in tournament.
One of the few standouts who has not disappointed so far has been Alexandra Popp, who scored twice in Germany's 6-0 rout of Morocco.
Major tournaments are traditionally a mix of rising talents coming to the surface, while established stars have the chance to confirm their status among the greats.
Linda Caicedo of Colombia, Lauren James of England and Melchie Dumornay of Haiti have proven their worth as some of the brightest prospects in the game. But as the second round of games nears its completion, it feels like the tournament is still waiting for many of its big hitters to make an impact.
___
James Robson is at https://twitter.com/jamesalanrobson
___
More AP Women's World Cup coverage: