World
Russian embassy in Moldova to suspend consular appointments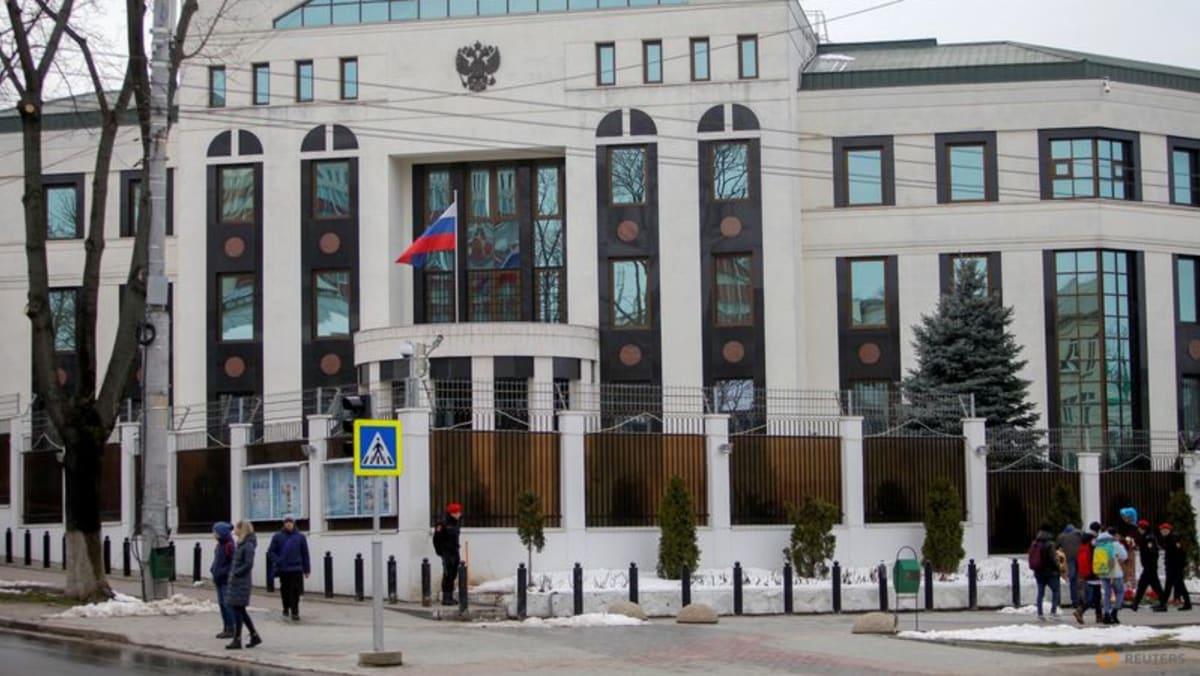 CHISINAU : Russia's embassy in Moldova has announced it will temporarily stop providing appointments for consular matters in what Moldovan officials say is a situation linked to the order by the country's authorities to reduce staff.
A statement issued by the embassy late on Saturday said consular appointments would be suspended from Aug 5 "for technical reasons".
Ex-Soviet Moldova has been buffeted by Russia's war in neighbouring Ukraine and its pro-European President Maia Sandu has denounced the invasion, and accused Moscow of trying to destabilise her country.
Moldovan officials say the order to reduce staff at the Russian embassy to 25 from the current level of more than 80, to take effect from Aug 15, will establish parity with Moldova's embassy in Moscow.
"They are not being declared persona non grata. They are simply being asked to leave to establish parity," Igor Zakhahrov, foreign ministry press secretary, told reporters.
The reduction was ordered after press reports that more than two dozen antennas had been installed on the Russian embassy's roof for surveillance purposes.
Russian Foreign Ministry spokesperson Maria Zakharova has vowed Moscow would take retaliatory measures to be announced later.
Much of the embassy's consular work concerns the pro-Russian separatist enclave of Transdniestria, which broke away from Moldova before the collapse of Soviet rule and where 200,000 Russian passport holders live.
Embassy staff were previously able to travel to the enclave on the Ukrainian border to conduct consular affairs, but authorities in the separatist region say the reductions will make that arrangement much more difficult.