World
Rishi Sunak orders review of low traffic neighbourhoods and says he's on the side of motorists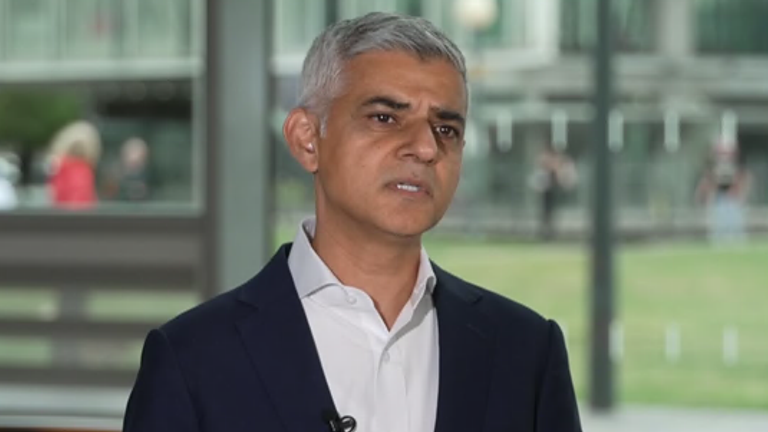 Rishi Sunak has ordered a review into the rollout of low traffic neighbourhoods (LTNs) and said he was on the side of motorists.
The prime inister announced he had ordered the Department for Transport to review LTNs policies, which aims to make residential areas cleaner and safer to walk around in, in an interview in the Sunday Telegraph.
Under LTNs, local councils attempt to limit traffic in town and city centres – with drivers often prevented from using quiet residential roads as through-routes and it also encourages the uptake of other modes of transport.
However, opponents of the scheme say it has created hotspots of traffic which means people end up spending more time in their car.
Mr Sunak told the paper: "The vast majority of people in the country use their cars to get around and are dependent on their cars. When I'm lucky enough to get home to North Yorkshire it's more representative of how most of the country is living, where cars are important.
"I just want to make sure people know that I'm on their side in supporting them to use their cars to do all the things that matter to them."
The pitch to motorists and car owners comes after the Conservatives' narrow victory in the Uxbridge and Ruislip by-election earlier this month, which saw the Tory candidate tap into local concerns about the expansion of London's ultra-low emissions zone (ULEZ).
That success has seen some Tory MPs on the right of the party urge Mr Sunak to engage in a rethink on net zero, amid hopes of attacking Labour's green ambitions.
ULEZ 'landmark decision is good news'

The adoption of LTN policies has angered some Tory MPs who have criticised the measures as attacks on motorists and in recent months, it has emerged as a concern among some on the right of the Conservative Party.
Conservative MP Nick Fletcher suggested in the Commons earlier this year that traffic control plans being mooted by local councils across the UK were part of an "international socialist concept" which would take away personal liberties.
Read more:
LTNs are about 'taking back control' from Whitehall
Starmer told to 'get off the fence' and challenge Sadiq Khan on ULEZ
However, this is not the first time the prime minister has hit out at LTNs.
In last summer's Tory leadership contest, he promised to review the policies to consider the impact on emergency services and knocked back calls to change the deadline for the 2030 ban on new petrol and diesel car sales.