World
Putin says Russia wrote off $23B in African debt | The Express Tribune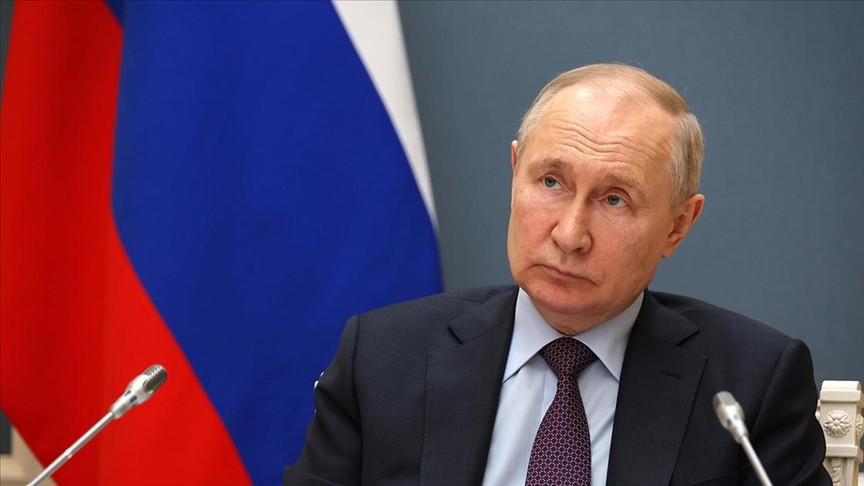 MOSCOW:

President Vladimir Putin on Friday said that Russia has written off debts of African states worth $23 billion.
Speaking at the second Russia-Africa summit in St. Petersburg, Putin said 90% of debts of African countries were settled, with no more "direct" debts but some financial obligations.
Putin noted that Russia's attention to Africa is steadily growing, which is evident in plans to increase diplomatic presence on the continent.
"This is a real practical step to significantly intensify work with African countries in the political, business, humanitarian, cultural and tourism spheres," he stressed.
Moscow also supports further representation of African countries in the Security Council and other UN structures, he said.
Read more: South Africa says Putin to stay away from BRICS summit
"The political and economic role of Africa is growing exponentially, the continent is becoming a new centre of power, which everyone will have to take into consideration," he said.
Putin cited the African peace initiative for Ukraine as an example of the continent's increasing political role. "This in itself says a lot, because previously any mediation missions were monopolized exclusively by countries with so-called developed democracy," he said.
Colonial 'legacy' obstacle to Africa's development
According to Putin, the situation in many regions of Africa remains unstable due to the legacy of the colonial era and the "divide and rule" policy pursued by the West.
"A number of manifestations of colonialism have not yet been eliminated, they are still practiced by former metropolises. The monopoly of some countries in the field of finance, technology, digital and in the field of food is unacceptable, it needs to be fought," he said.
The development of the continent is hindered by terrorism, the spread of extremist ideology, transnational crime, and piracy, he said.
"In countering these threats, Russia also offers its assistance. We are interested in the closest cooperation between law enforcement agencies and special services of the Russian Federation and African countries. We are determined to continue training military personnel and law enforcement officers of African countries in Russian specialized educational institutions," he said.
Putin said Russia signed agreements on military-technical cooperation with more than 40 African states, and supplied them with a range of weapons and equipment.
"Some of these supplies are free of charge, in order to strengthen the security and sovereignty of these states," he said.
Putin also mentioned the situation in Libya, saying: "It is important to achieve genuine national unity, to prevent the territory of Libya from becoming a zone of confrontation between third states."