World
Pilot reveals the best seat on a plane if you "hate turbulence"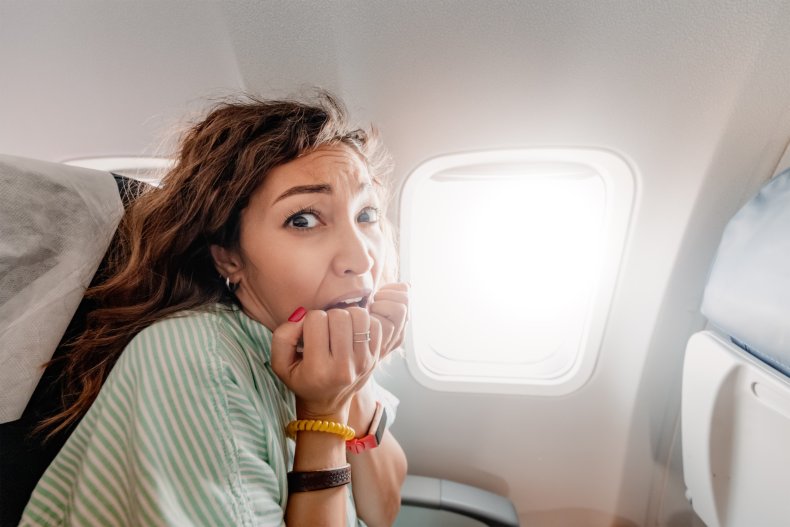 Terrified when there's turbulence on a flight? Where you sit on a plane may help calm your fears.
Airline pilot Jimmy Nicholson, who was featured on reality show The Bachelor Australia in 2021, shared his hot tip for passengers who hate turbulence in a viral clip on TikTok.
Nicholson asked in the video: "Where can you sit in the aircraft so you can experience less turbulence?
"If you sit in front of the aircraft, you are going to experience less turbulence," but "if you're in the back, it's going to be a bit more bumpy," Nicholson said.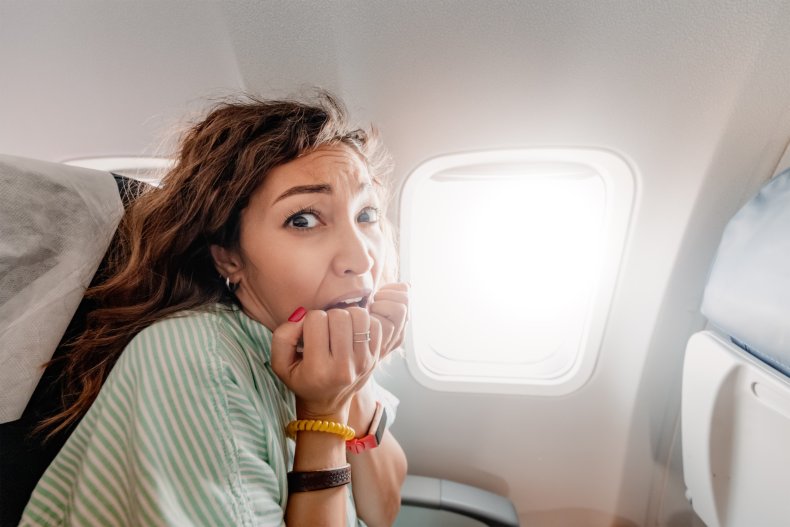 The latest post comes as clear-air turbulence (CAT) was found to have increased over the past 40 years, according to a June 2023 study published in Geophysical Research Letters.The researchers said that CAT is "projected to intensify in response to future climate change."
The study found that the increases have been largest over the U.S. and North Atlantic, both of which are busy flight regions. "Severe-or-greater CAT increased the most, becoming 55 percent more frequent in 2020 than 1979," the researchers added.
Turbulence is among the reasons why people have a fear of flying. This is reported to be prevalent among 10 to 40 percent of the industrialized world, according to a June 2021 study in Frontiers in Psychology.
What Causes Turbulence During a Flight?
The U.S. Federal Aviation Administration (FAA) defines turbulence as "air movement that normally cannot be seen and often occurs unexpectedly."
The FAA says that turbulence can be created by various conditions, including atmospheric pressure, jet streams, air around mountains, cold or warm weather fronts or thunderstorms. However, it can also occur, even when the sky appears to be clear.
The federal body adds: "While turbulence is normal and happens often, it can be dangerous. Its bumpy ride can cause passengers who are not wearing their seat belts to be thrown from their seats without warning.
"Passengers can easily prevent injuries from unexpected turbulence by keeping their seat belt buckled at all times," the FAA says.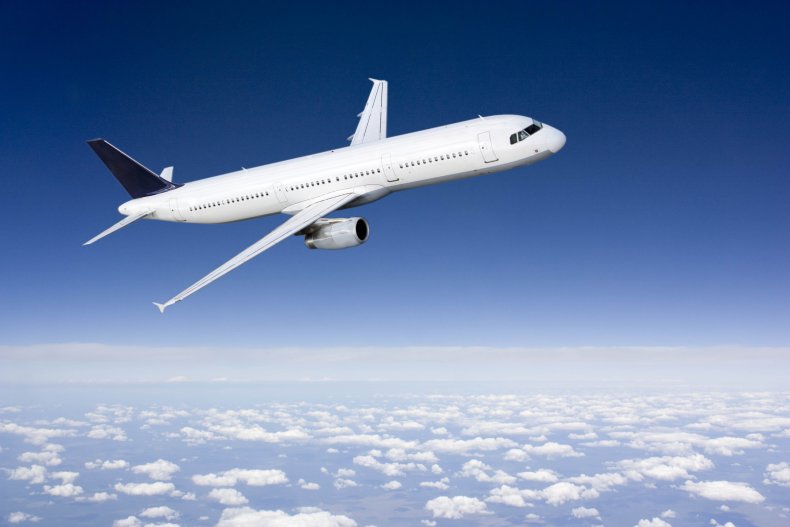 Best Place to Sit on a Plane if You Hate Turbulence
Swiveling the rear end of a cat he was holding as a demonstration, Nicholson said in the video that "the rear of the aircraft will swing more" than the front.
"So if you are scared of flying or feel sick when you experience turbulence, sit at the front of the aircraft. That would be my hot tip," he said.
Those who feel sick during a flight should look for a visual reference. "Look outside the window and stare at the horizon, and hopefully it will help you as well," Nicholson added.
He said that if there is turbulence, you won't be in it for long. The pilot will always steer the plane to try to get you out of the turbulence.
Nicholson added: "Remember, the aircraft is not going to fall out of the sky. You're all good. It's just an annoying thing. But hopefully it will only last for a matter of minutes.
"It's annoying but don't worry. We're not stressed about it," he said.
TikTok users could relate to the fear of flying and turbulence addressed in the clip, with several sharing their own tips for coping.
Tom Goward wrote: "I always tell nervous flyers to sit on the wing because it's less 'bouncy'."
Dawn Aldwinckle posted: "My visual reference through turbulence is to look at see how much my drink is moving in my glass, often it hardly moves even if bumpy."
User @ruby_barnard.x commented: "when there's turbulence i always look at the people in front of me, everyone's head moves the exact same."
Some saw the pilot's advice as an excuse to always sit in first class. Justin asked: "Hey is that an advert for flying first class?"
Nicole Roque wrote: "Thank you. Using this so I can convince my boyfriend we need to always travel first class."
User ttfydhzhz posted: "Ok I will ask for a business upgrade due to my fear on turbulence."
Newsweek has contacted Nicholson for comment via TikTok. This video has not been independently verified.
Do you have any travel-related tips or stories to share? Let us know via life@newsweek.com and your story could be featured on Newsweek.