World
Nouhaila Benzina: Morocco defender becomes first player to wear hijab at World Cup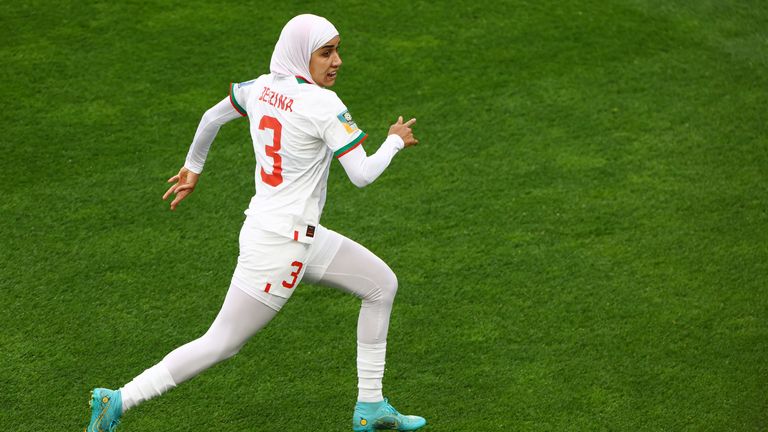 A Morocco defender has made history by becoming the first player to wear a hijab while competing at a senior international tournament.
Nouhaila Benzina wore the headscarf as she stepped onto the field against South Korea in Morocco's second World Cup match.
FIFA had imposed a bad on playing in religious head coverings for "health and safety reasons" – but that ban was overturned in 2014 after advocacy from activists, athletes and government and soccer officials.
Benzina did not play in Morocco's opening 6-0 loss to Germany in Melbourne.
But she played an important role in her side's defensive line, and picked up a yellow card. Morocco won 1-0.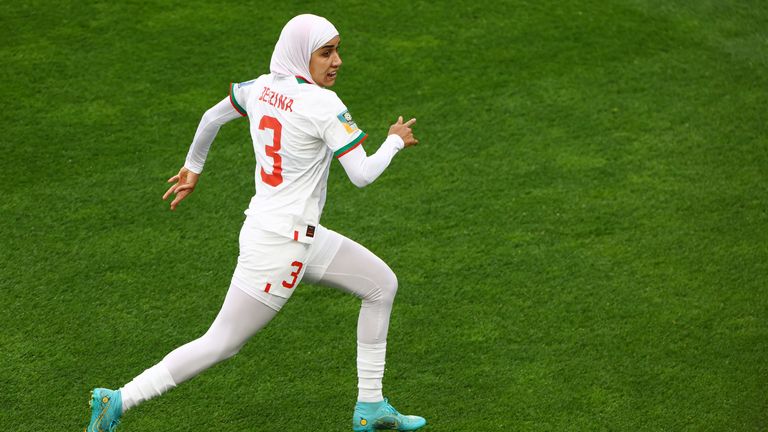 Morocco are the first Arab or North African nation to qualify for the Women's World Cup.
"We are honoured to be the first Arab country to take part in the Women's World Cup," captain Ghizlane Chebbak said before tournament.
"And we feel that we have to shoulder a big responsibility to give a good image, to show the achievements the Moroccan team has made."
Activists believe Benzina's decision to wear the hijab will inspire others.
"I have no doubt that more and more women and Muslim girls will look at Benzina and just really be inspired – not just the players, but I think decision makers, coaches, other sports as well," said Assmaah Helal, a co-founder of the Muslim Women in Sports Network.