World
Nine killed in deadly explosion at firework warehouse in Thailand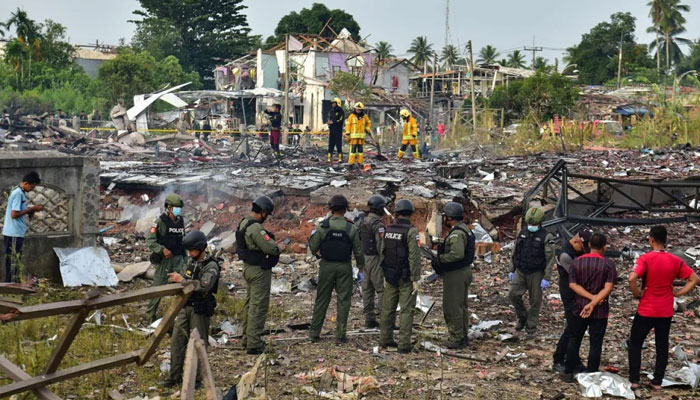 At least nine people were killed while over 100 others were injured in a deadly firework warehouse explosion in Narathiwat province of Thailand, most possibly because of the sparks produced by electric welding at a nearby construction work site in Sungai Kolok.
"A warehouse storing firecrackers in Sungai Kolok exploded this afternoon, the latest number is nine dead and 115 injured," Narathiwat governor Sanan Pongaksorn.
"The fire is now under control. Preliminary investigation suggests the cause is a technical error during the steel welding process, as the building is under construction," he added.
Several stores, homes, and automobiles were extensively damaged by the blast's force, with some catching fire and others having their roofs blasted off, according to local television footage.
Witnesses said that a massive cloud of smoke was seen rising into the air.
Up to 500 homes may have been damaged by the explosion in the border town near the Malaysian border, according to Thai PBS.
"I was playing with my phone inside the house then suddenly I heard a loud, thunderous noise and my whole house shook," eyewitness Seksan Taesen, who lives 100 metres away from the warehouse.
"Then I saw my roof was wide open. I looked outside and I saw house collapsing and people lying on the ground everywhere. It was chaos."
A video shot by Seksan showed a scene of turmoil at a local market, with dazed locals wandering around and emergency services rushing to help, the BBC reported.
Broken glass, roof tiles and other debris litter the ground.
Thailand has a poor safety record in the construction sector and deadly accidents are common.
Last month two people were killed when a road bridge under construction in Bangkok collapsed into traffic.