World
New Report Warns Of Growing Surveillance Threat For Abortions Or Gender-Affirming Care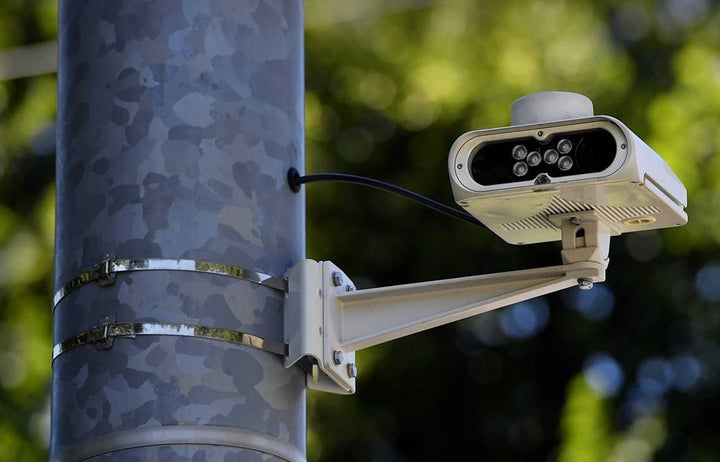 Patients seeking abortion or gender-affirming care out of state face increased threats of surveillance — and criminalization — from law enforcement and state officials, a new report shows.
For more than a year, abortion and privacy advocates have been sounding the alarm about how pregnant people could be tracked and prosecuted for seeking care after the Supreme Court upended federal abortion access with the fall of Roe v. Wade in 2022.
Already, there have been numerous examples of a person's digital footprint being used to identify, prosecute or criminalize abortion. Just this month, a Nebraska mom was sentenced to two years in prison after police obtained a warrant for Facebook messages showing that she helped her daughter self-manage an abortion. In California, public records showed a sheriff's office had shared license plate data, which could be used to track abortion-seekers, with authorities in states like Texas and Oklahoma where abortion is banned.
But the new report from the Surveillance Technology Oversight Project, or S.T.O.P., an advocacy group that fights against discriminatory surveillance practices, suggests that these practices could increase as state officials and law enforcement utilize new data points to track patients traveling out of state for abortion or gender-affirming care.
"Traditionally, we know from abortion prosecutions that prosecutors have turned to individual cell phones. They want your texts, your internet search history, they want your location history, which can be sourced from your phone. But sometimes phones aren't available," said Eleni Manis, a senior researcher at S.T.O.P.
"Even in the absence of cell phone data, it is shockingly, and scarily, easy to track people's trips to gender-affirming care clinics, to abortion clinics."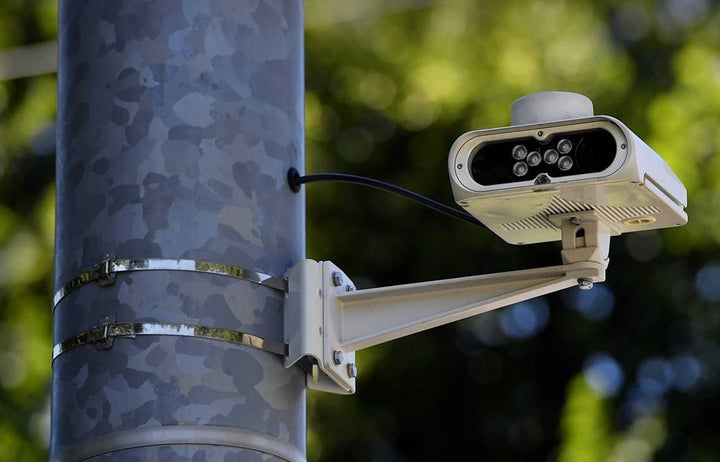 The S.T.O.P. report found that officials today have many more data points to pull from in cross-state investigations, such as vehicle information from private car or rideshare apps, flight records or automatic license plate readers that can pull photos and time and date stamps of a car's location.
The report examined common forms of transportation and accommodation that people might use when crossing state lines, such as private car travel, air travel, or public transit like buses and trains. For accommodation, the types included hotels or staying in private homes. For each mode of travel or housing, the report investigated two key questions: How much of an information trail did it leave, and how vulnerable was it to profiling?
Methods like traveling via a rideshare app like Uber or using an e-scooter are more risky and create more digital data points, than, say, taking a bus or subway, per the report.
And it is nearly impossible to stay in hotels or motels anonymously. Many hotels share personal information with third-party data brokers that can be purchased by law enforcement, the report says. And some chains, such as Motel 6, have a long track record of sharing guest information with ICE.
"If I needed to seek criminalized care, I would take a plane, or a train, or a bus to a big city where anybody might go see a play, go shopping, do anything else, and I'd obtain my care there in an anonymous city," Manis said. "Alternatively, we've identified lower risk ways of traveling … for example, it's preferable to stay in a private home than to stay in a short-term rental or in a hotel."
But Manis stressed that given the current landscape, there are only so many steps an individual can take to mitigate the risk of surveillance. "It is not the individual's responsibility to solve this problem. This is up to policymakers. And so none of the advice is intended to suggest that individuals are primarily responsible for securing themselves from surveillance," she said.
"After the fall of Roe, we're realizing that everyone is at risk from every segment of society."

– Eleni Manis, senior researcher at S.T.O.P.
While police profiling in the United States has historically impacted Black and brown people, Muslim people, LGBTQ communities and activists, S.T.O.P.'s report argues that, given the political climate in which access to certain forms of medical care is split across the states, this kind of "politically motivated profiling is likely to impact members of privileged communities that have been traditionally immune to the practice."
Today, as 14 states have enacted total bans on abortion and 20 states have passed bans on gender-affirming care for transgender youth under 18 years old, more and more people are forced to travel exceedingly long distances to get necessary medical care.
In the post-Roe era, it is exceedingly difficult for people who live in states where access to abortion or gender-affirming care is on the chopping block to safely get the care they need without fear of criminalization. A number of states have introduced legislation to allow law enforcement to seek murder charges for people who get an abortion. In Idaho this year, lawmakers made it a crime to help a pregnant minor get an abortion out of state.
Already, those seeking care have felt the impacts. This spring, two other women were arrested and charged for ending their pregnancies or having a stillbirth. Families of trans youth now fear similar retaliation after officials in Florida and Texas argued that it is "child abuse" for parents to affirm their children's gender.
While researching for this report, Manis wanted to see how quickly she could access location data on a clinic. One day she signed up for a free trial with one of dozens of data brokers that provide real-time location, traffic and demographic data about visitors of specific businesses.
Manis entered the address of a clinic that provides abortion in Illinois, and in a matter of minutes, was able to see data about the people who live or work near or frequent the clinic, including data on hourly foot traffic.
"Most people who go to this clinic live in Illinois, but a good number of them live across the river in Missouri, where abortion is flatly banned," Manis said. "The fact that I could do that in two minutes, maybe three to sign up for the free trial, means that folks aren't safe when they travel across state lines to receive really vital and evidence-based care."
"I'm afraid that in the absence of federal laws that would protect people seeking gender-affirming care, or abortion care, that we're actually too far behind when it comes to protecting people from surveillance."

– Manis
This kind of surveillance is nothing new. Third-party data brokers have sold data sets about clinic traffic or data about expectant parents to retailers for years. Last summer, Gizmodo found 32 data brokers had sold data on 2.9 billion U.S. residents the companies had identified as "actively pregnant."
Manis worries about how this same sort of data tracking could be used for people seeking gender-affirming care and their families. Though she has yet to see the enforcement of laws criminalizing parents who travel with their kids to receive gender-affirming care, she has been tracking how conservative states are creating data registries about trans people seeking care.
She points to Texas Attorney General Ken Paxton's request last year for information on all the Texans who had changed their gender marker on their driver's license, and Florida Gov. Ron DeSantis' probe into the number of college students seeking gender-affirming care, as examples of increasing data tracking on trans people.
Though some states, such as California, have stricter laws in place to block digital surveillance of people seeking abortion or gender-affirming care, Manis said that the current "patchwork" solution isn't strong enough to protect against the challenges out-of-state travelers face.
"I'm afraid that in the absence of federal laws that would protect people seeking gender-affirming care, or abortion care, that we're actually too far behind when it comes to protecting people from surveillance when they're seeking needed care," she said.
Manis hopes the report will underscore that unchecked data tracking not only harms pregnant and trans people, but curtails privacy and freedoms for everyone.
"After the fall of Roe, we're realizing that everyone is at risk from every segment of society," she said. "So I'm hopeful that this is an opportunity to help more and more Americans realize how dangerous state surveillance is for all of us."