World
Meet 100 cute kittens seeking new homes in Michigan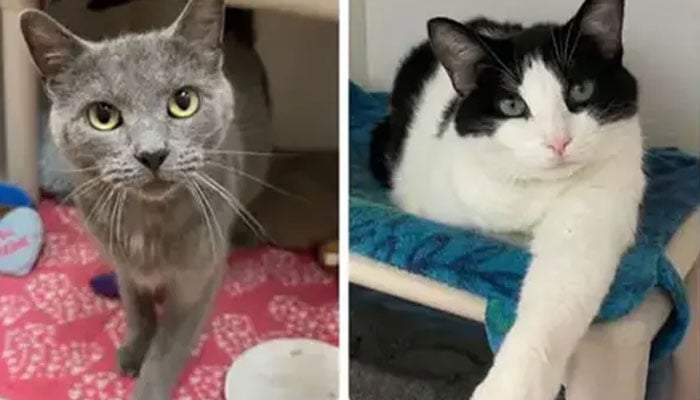 Nearly 100 cats and kittens from Michigan are seeking loving homes after being rescued from a hoarder's house. 
The Brownstown Township Police Department responded to the home of an elderly man in Downriver, Michigan, following complaints from concerned neighbors about a strong smell of urine.
Upon entering the house, police discovered a surprising number of feline companions. Body camera footage revealed officers finding cats scattered throughout the residence, with some leisurely lounging and others eating on tables and floors.
Animal Control initially estimated around 50 animals were present, but the actual count reached nearly 100 cats and kittens. While the animals had enough food and water, the homeowner exceeded the legal limit of three pets allowed by the local ordinance.
Deputy Chief Andrew Starzec of Brownstown Township Police assured that the cats were in good health, but the situation required their relocation. The adorable feline friends were taken to the local animal shelter, which quickly became overwhelmed with the sheer number of cats in need of homes.
Despite the discovery leading to fines for the homeowner, he is cooperating with authorities. In the meantime, the shelter is working tirelessly to find suitable and safe forever homes for these rescued cats.
If you're interested in adopting one or more of these furry friends, you can reach out to the Brownstown Township animal shelter at 734-675-4008. It's worth noting that adoption fees are waived for veterans, so this could be a perfect opportunity to welcome a new feline companion into your life. 
Help these lovely cats find the caring homes they deserve.