World
Legendary crooner Tony Bennett dies at the age of 96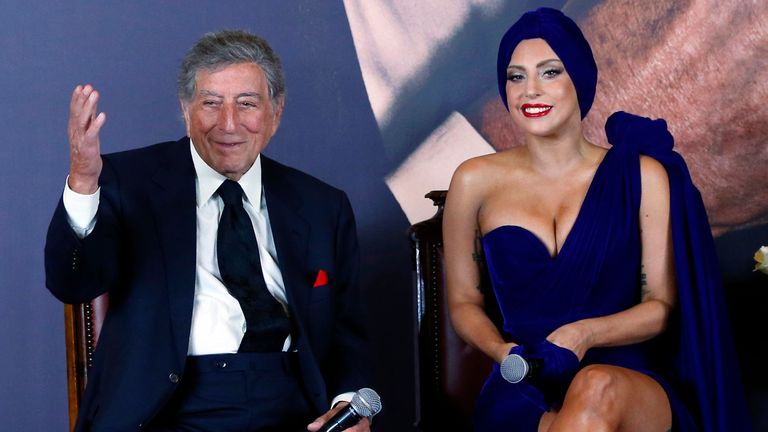 Legendary pop and jazz singer Tony Bennett has died at the age of 96.
Bennett, known for his performances with singers from Frank Sinatra to Lady Gaga, sold millions of records around the world and won 20 Grammys, including a lifetime achievement award, throughout his career.
One of the last of America's great crooners, Bennett released his first album in 1952 when he was in his mid-20s and went on to chart in the US in every subsequent decade of his life.
Bennett picked up his first Grammy for his signature 1962 song, I Left My Heart In San Francisco.
He was diagnosed with Alzheimer's disease in 2016 and went public five years later.
His positivity was clear from a reworking of one of his famous quotes shared on his social media accounts: "Life is a gift – even with Alzheimer's."
In 2022, Bennett went on to perform his final shows, alongside Lady Gaga, who he shared his 20th Grammy Award with – at the tender age of 95.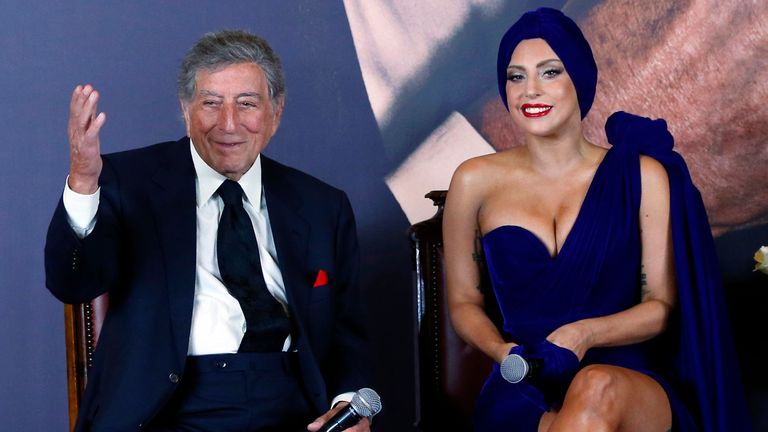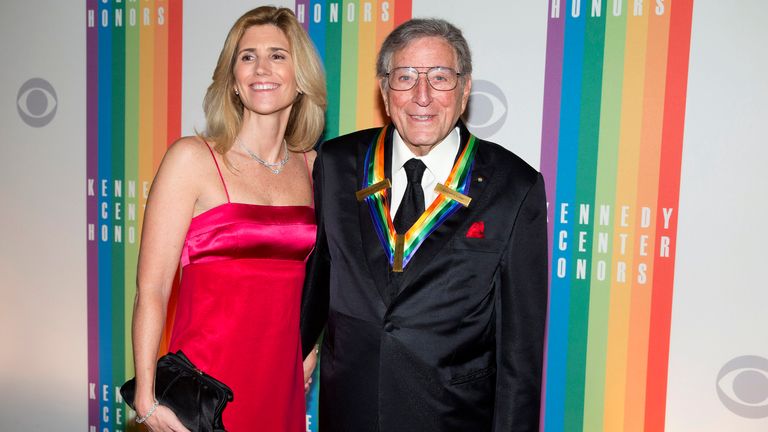 Sinatra himself once described Bennett as "the best singer in the business" in an interview in 1965.
The legendary singer always called Bennett "kid", even into old age.
With more than 70 albums to his name, Bennett is perhaps the only artist ever to have had new albums charting in the US in the 1950s, '60s, '70s, '80s, '90s, 2000s, 2010s and 2020s.
In 2014, he broke his own record as the oldest living artist to hit the top of the weekly Billboard 200 album chart.
Performing well into his 90s, even after being diagnosed with Alzheimer's disease in 2016, Bennett was an entertainer beloved by all generations; Gaga just one of the modern-day artists he collaborated with in later years.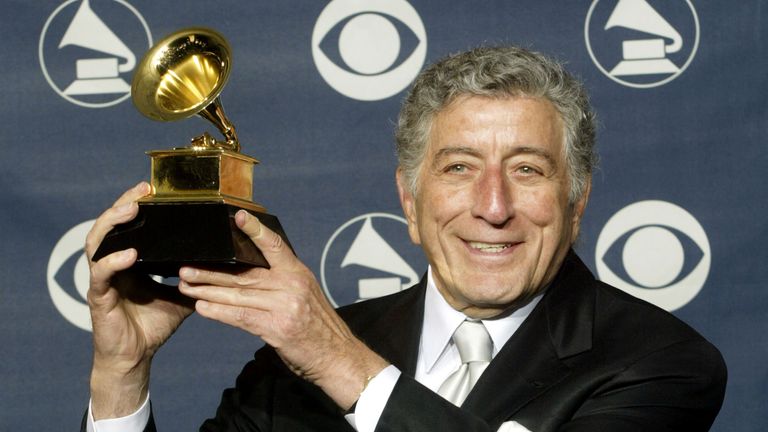 Paul McCartney, John Legend, Christina Aguilera and Michael Bublé, as well as Sinatra, all feature on the long list of others, and his 2011 duet with Amy Winehouse, Body And Soul, was the last song she recorded before her death.
A star is born
Born Anthony Dominick Benedetto on 3 August 1926, in Queens in New York City, to parents John and Anna, the young Tony and his older brother and sister, John and Mary, were raised by their mother following his father's death when he was aged just 10.
As a child, he loved to sing and paint, and his passions were nurtured at the High School of Industrial Arts in Manhattan.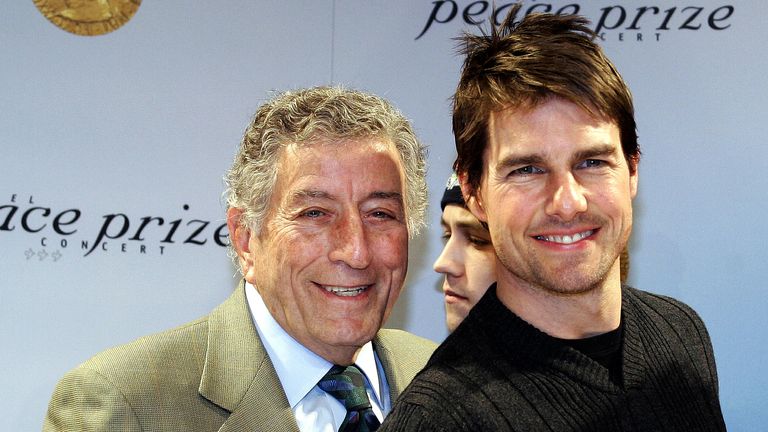 As he grew older, he developed a love of music listening to artists such as Bing Crosby, Louis Armstrong and James Durante on the radio.
During his teenage years, Bennett sang while waiting tables, before enlisting in the army during the Second World War.
He served in the Battle of the Bulge – the last major German offensive campaign on the Western Front, launched in 1944 through the forested Ardennes region between Belgium and Luxembourg – and participated in the liberation of a concentration camp, according to his official website biography.
Breakthrough in music
During his time in Europe, he performed with military bands and, following his return to America, he went on to have vocal studies at the American Theatre Wing School in New York.
The singer's first nightclub performance came in 1946, alongside trombonist Tyree Glenn at the Shangri-La in Queens' Astoria neighbourhood.
Three years later came his big break, when comedian Bob Hope noticed him working with actress and singer Pearl Bailey in Greenwich Village. At the time, he was performing under the stage name of Joe Bari.
A father of four, Bennett was married three times.
Read more:
S Club 7 singer 'died from natural causes'
Tina Turner dies aged 83 in Switzerland
At his wedding to first wife Patricia Beech in 1952, some two thousand female fans reportedly gathered outside the ceremony, dressed in black in mock mourning.
The couple went on to have two sons, Danny and Dae, before they separated.
Bennett went on to marry actress Sandra Grant, with whom he had daughters Joanna and Antonia, and in 2007 married long-term partner Susan Crow, now Susan Benedetto.
And among his many gongs for his music, Bennett was also honoured with the Martin Luther King Center's "salute to greatness" award for his efforts in fighting racial discrimination, after joining the activist in the Selma-to-Montgomery civil rights march in 1965.