World
Legendary crooner Tony Bennett dead at 96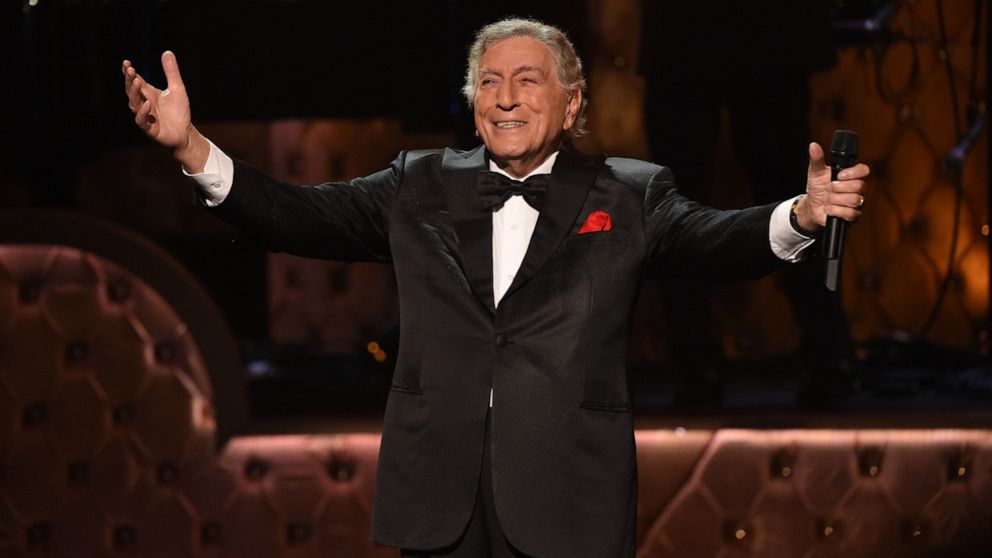 Legendary crooner Tony Bennett — who made teenagers scream in the 1950s and toured with Lady Gaga in 2014 and 2015 — has died at age 96.
Bennett "passed away in his hometown of New York City" Friday morning, according to a statement from his publicist provided to ABC News.
Since 2016, Bennett had been suffering from Alzheimer's disease.
Born Anthony Dominick Benedetto in Queens, New York, Bennett was blessed with the ability to sing pop hits, jazz tunes and the Great American Songbook. After serving in World War II, he got his big break in 1949 when Bob Hope took him on tour. He signed with Columbia Records and scored a string of hits through the '50s, including "Because of You," "Cold, Cold Heart, "Rags to Riches" and "Stranger in Paradise."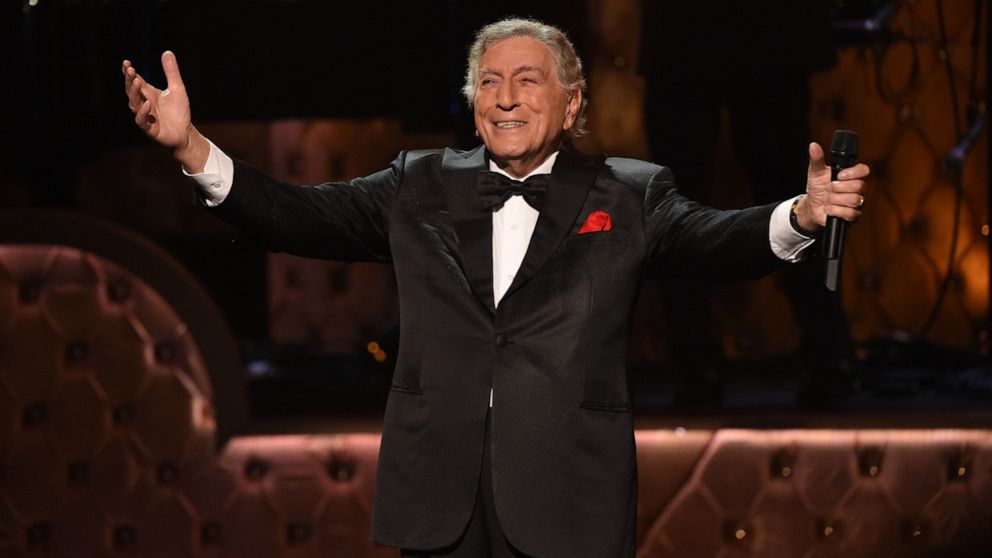 In 1962, Bennett released what would become his signature song, "I Left My Heart in San Francisco." Although it only reached number 19 on the Billboard Hot 100 chart, it won him two Grammys, including Record of the Year.
With the onset of the British Invasion, Bennett's hits declined, and by the end of the 1970s he had a failed marriage, no manager, no record label, and was struggling with substance use and had troubles with the IRS. In desperation, he turned to his children for help. Taking over as his manager, Bennett's son, Danny, then engineered one of the greatest comebacks in musical history. Danny focused on inserting Bennett into pop culture, with appearances on the late-night talk show circuit, "The Simpsons" and MTV, the latter including a stylish video for his 1993 song, "Steppin' Out with My Baby."
The culmination of this campaign was the 1994 album "Tony Bennett: MTV Unplugged," featuring appearances by Elvis Costello and k.d. lang. It was named Album of the Year at the 1995 Grammy Awards.
After that, Bennett retained his cool, appearing at the U.K.'s Glastonbury festival, mentoring on "American Idol," playing himself in hit movies like "Analyze This," and singing with the likes of Christina Aguilera, Michael Bublé, Bono, George Michael and Billy Joel on his 2006 album "Duets: An American Classic" — one of several star-studded duets albums he released.
Bennett first sang with Lady Gaga on his 2011 album "Duets II," which debuted at number one on the Billboard Top 200 chart. That led to a close friendship and, eventually, their 2014 duets album "Cheek to Cheek," which also debuted at number one, won a Grammy and spawned a tour.
In addition to numerous Grammys and two Emmys, Bennett's accolades include a Kennedy Center Honor, a star on the Hollywood Walk of Fame, the National Endowment for the Arts Jazz Masters award, Grammy and ASCAP lifetime achievement awards, and an eight-foot tall statue of his likeness in front of San Francisco's Fairmont Hotel.
A noted civil rights activist, humanitarian and philanthropist, Bennett was nicknamed "Tony Benefit" for his many charity appearances. He was also an acclaimed painter, with works exhibited in galleries around the world. He and his wife, Susan, founded the charity Exploring the Arts, as well as the Frank Sinatra School of the Arts, a public performing arts high school in Queens, New York.
Bennett is survived by his wife, Susan, and his four children from previous marriages: sons Danny and Dae and daughters Joanna and Antonia.