World
Las Vegas home raided in connection with Tupac Shakur's unsolved murder tied to prime suspect's uncle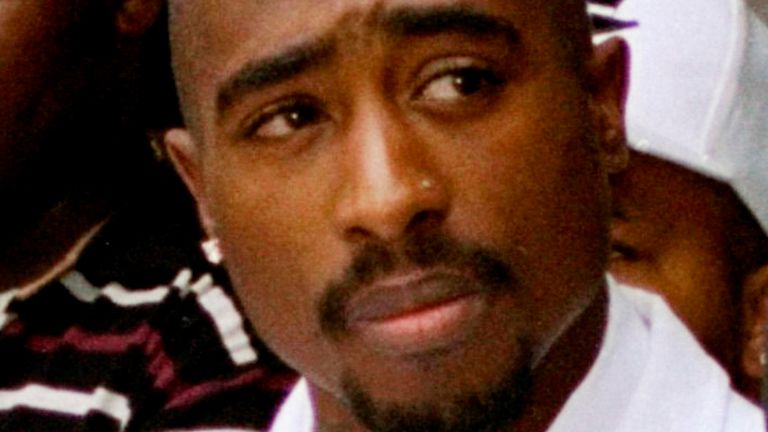 A property which was searched this week in connection with the murder of iconic rapper Tupac Shakur is tied to a man long-known to detectives investigating the case.
The man's nephew emerged as a suspect shortly after the 1996 drive-by shooting in Las Vegas which left Tupac dead.
Public records, including voting records, link the property to the wife of Duane "Keffe D" Davis, the uncle of Orlando Anderson, one of Tupac's known rivals who authorities have long suspected in the rapper's death.
Mr Anderson denied any involvement in Tupac's killing at the time, and died two years later in an unrelated gang shooting.
People who live close to the property in a small neighbourhood in the city of Henderson, around 20 miles southeast of Las Vegas, said they saw officers detain two people while the home was searched.
Las Vegas police has confirmed it had served a search warrant in Henderson on Monday.
However, the department said it wouldn't release any other details, including where officers were searching and whether they expect to make an arrest in the case for the first time.
"There were cruisers and SWAT vehicles. They had lights shining on the house," said Don Sansouci, 61, who had just gone to bed with his wife when the sound of police arriving woke them shortly after 9pm local time (5am on Tuesday UK time).
Mr Sansouci added that he watched as a man and a woman stepped outside of the house surrounded by police.
He said he doesn't know the people who live in the home.
He described the area as "a nice, quiet cul-de-sac neighbourhood" but said most residents on the street keep to themselves.
News of the search breathed new life into Tupac's long-unsolved killing which has been surrounded by conspiracy theories.
There have never been any arrests, yet attention on the case has endured for decades.
Tupac's death came as his fourth solo album, All Eyez on Me, remained on the charts, with some five million copies sold.
He was nominated for a Grammy Award six times and is considered one of the most influential rappers of all time.
On the night of 7 September 1996, Tupac was riding in a black BMW driven by Death Row Records founder Marion "Suge" Knight in a convoy of about 10 cars.
They were waiting at a red light a block from the Las Vegas Strip when a white Cadillac pulled up next to them and gunfire erupted.
Tupac died after being shot multiple times.
The shooting unfolded shortly after a casino brawl earlier in the evening between Mr Anderson, Tupac and their associates.
Read more:
Ronan Keating sings tribute to brother at his funeral
Zoe Saldana says there is 'doubt' in the industry as actors strike
Roald Dahl museum says author's racism was 'undeniable'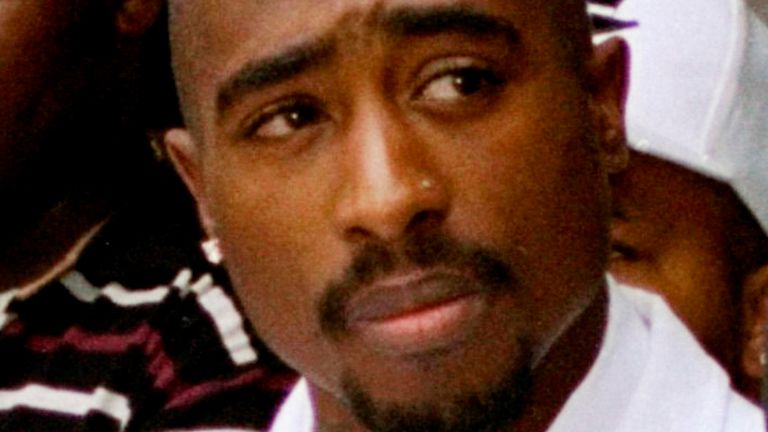 There were many witnesses, but the investigation quickly stalled, in part because those witnesses refused to cooperate, Las Vegas police said in the past.
However, in 2018, Mr Davis said he was ready to speak in a TV interview after a cancer diagnosis.
He admitted to being in the front seat of the Cadillac and implicated his nephew Mr Anderson in the shooting, saying he was one of two people in the back of the car.
Mr Davis said the shots were fired from the back of the vehicle but stopped short of naming which of the two pulled the trigger.
He added that he had to abide by the "code of the streets".
It's unclear if Mr Davis has been living in the home police searched this week and whether he was present when officers descended on the property.
Las Vegas court records show there has been an active warrant out for his arrest since July 2022, when he failed to appear in court on a drug charge.