World
Laguna Beach Man Pleads Guilty to Flying Drones Near Aircrafts, Prompting Dangerous Emergency Responses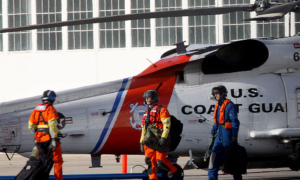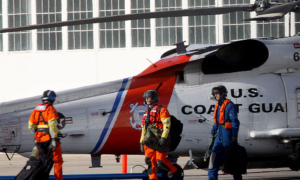 Laguna Beach resident Alexander Milinovic pleaded guilty July 13 to three criminal charges for recklessly operating a drone near various aircraft multiple times—including close to a U.S. Coast Guard helicopter mid-flight.
The 62-year-old pleaded guilty to three misdemeanor counts of unsafe operation of an unmanned aircraft between June 2022 and March 2023, according to a press release from the U.S. Attorney's Office for the Central District of California.
His sentencing is scheduled for November 28, where he will face a maximum sentence of one year in prison for each criminal count.
Mr. Milinovic's actions were discovered in November 2022 after law enforcement was notified of videos posted to TikTok of his drone flying close to several aircraft, authorities said.
The first incident occurred on June 19, 2022, when Mr. Milinovic launched his drone and flew it between 10 and 20 feet from an open-cockpit gyrocopter—an unpowered rotor aircraft that is lifted by airflow—flown by a father and son on Father's Day.
The son, who was flying the aircraft off the coast of Crescent Bay Beach in Laguna Beach, was forced to make an emergency course correction to prevent hitting the drone and crashing into the ocean below, authorities said.
Mr. Milinovic next flew a drone near a Discovery Channel "Shark Week" blimp on July 26, 2022, at an altitude between 500 and 1,000 feet in Laguna Beach over the ocean.
"The blimp's pilot estimated the drone to be in line with hitting the blimp and causing him to navigate a life-threatening emergency crash landing," authorities reported.
Finally, on March 19, 2023, a U.S. Coast Guard rescue helicopter carrying a crew of four was flying around 200 to 300 feet above the ocean, again in Laguna Beach, when Mr. Milinovic launched and flew a drone directly at the helicopter, stopping it within around 200 feet of the aircraft.
The pilots also performed evasive maneuvers out of fear that the drone would hit the tail rotor of the helicopter, which could have led them to crash into the ocean.
The Federal Bureau of Investigation and the Orange County Sheriff's Department led a joint investigation with help from the Federal Aviation Administration and the U.S. Coast Guard in the matter.