World
Labour: Rishi Sunak gambles with lurch to right as UK moderates flee to Labour – Times of India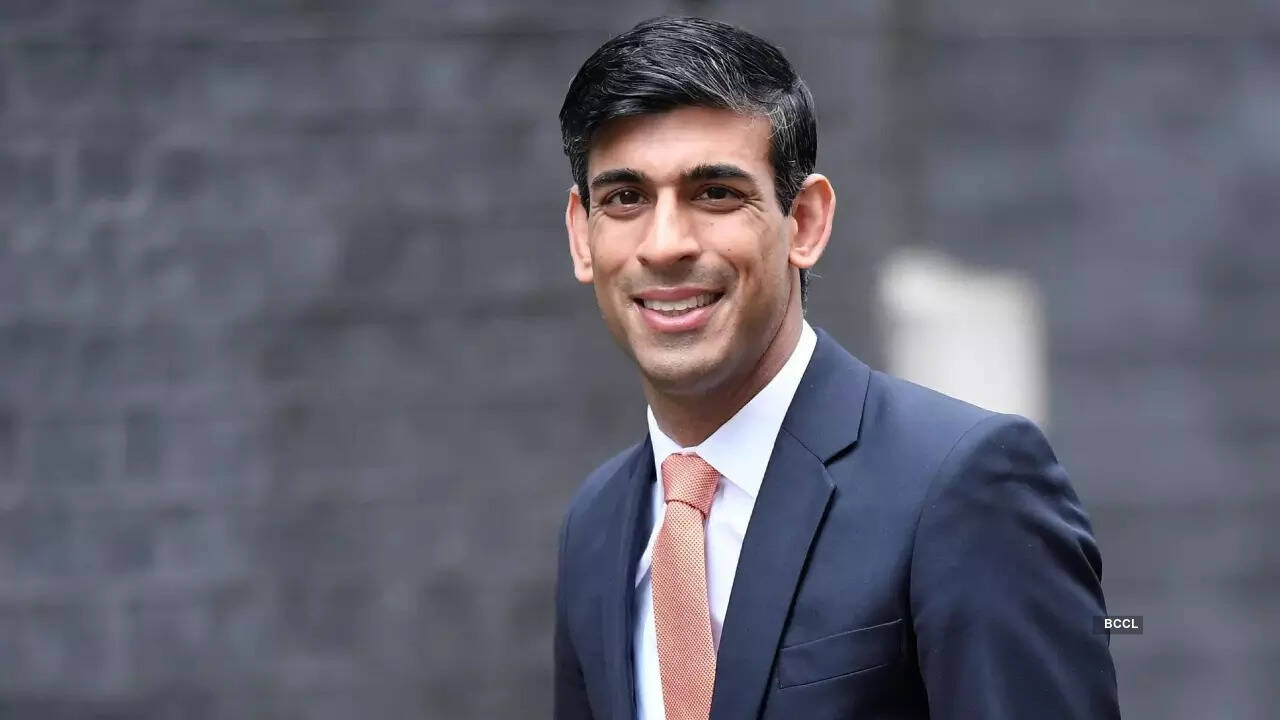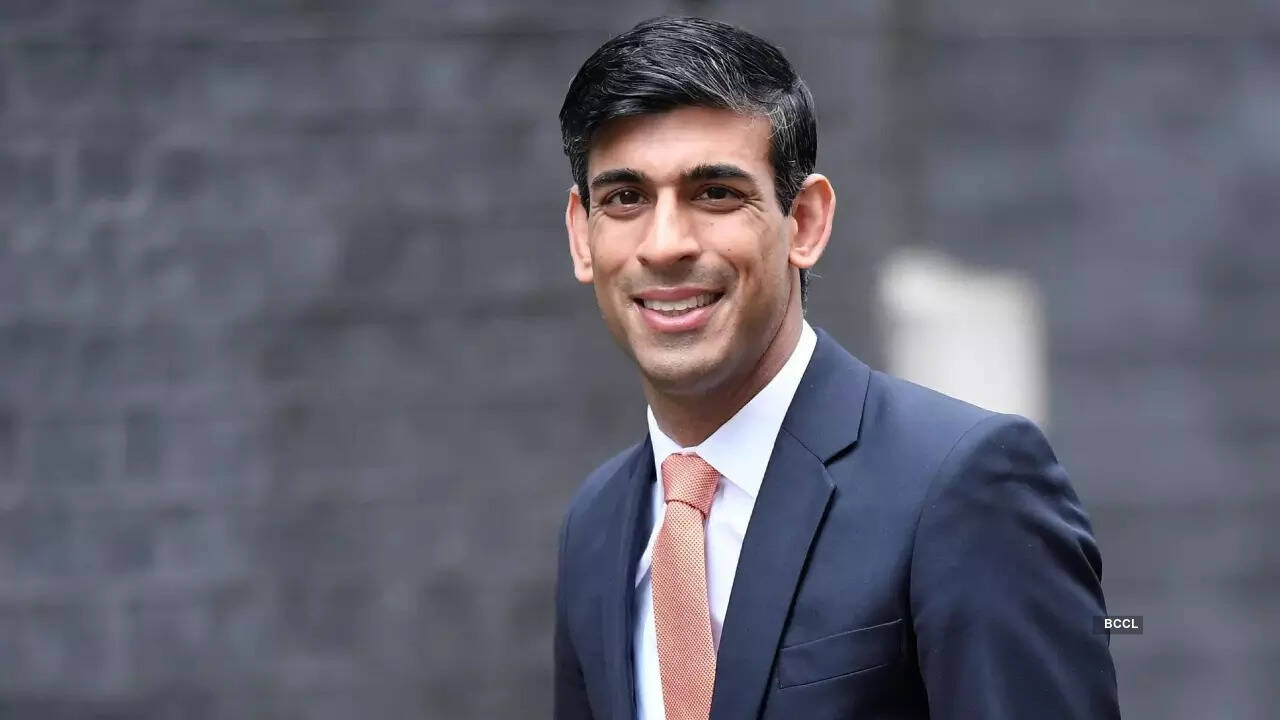 LONDON: Trailing in the polls, battered by economic headwinds and seeing businesses and the City of London flirt with the Labour Party, Rishi Sunak is rolling the dice that a shift to the right could keep his Conservatives in power.
When the British prime minister took office after the turmoil of Liz Truss's seven-week tenure in 10 Downing Street, he assured voters and investors he was the responsible choice to manage the country. His pitch based on political and economic sobriety had a calming impact on financial markets.
It has not translated into electoral support. The Tories barely clung on to Boris Johnson's former parliamentary seat in northwest London in a special election this month and watched huge majorities vanish in two other constituencies. That bolstered forecasts that the party is heading for a landslide defeat in a general election expected next year.
So Sunak is going on the offensive. According to ministers and Tory strategists interviewed by Bloomberg, the premier's plan is to lean into controversial cultural issues that play on some voters' emotions and create dividing lines with Labour and the surging party's leader, Keir Starmer.
Downing Street's political shift accelerated this week, starting with the signals the government was willing to row back on some environmental commitments. That's because the election result in Uxbridge and South Ruislip — Johnson's old stronghold — showed local opposition to a plan to tackle air pollution by charging drivers of older vehicles. Turning away from green issues is a long-held demand on the climate-skeptic right of Sunak's party.
"It looks like the lesson the Conservatives have taken from Uxbridge is that attack is the best form of defense," David Gauke, a Treasury minister under former Tory leaders David Cameron and Theresa May, told Bloomberg. "That may be correct, but the danger is that they pursue an approach that appeals to one part of their support but alienates the rest. There are plenty of voters to whom a center-right party should appeal who dislike the populist tone."
On Tuesday, the premier dramatically intensified his attacks on Labour, accusing the opposition of being "on the same side" as "criminal gangs" smuggling migrants into the UK. Sunak and his team then weighed in on the free speech furor surrounding Natwest Group Plc — and helped bring down executives Alison Rose and Peter Flavel — over the closing of Brexit campaigner Nigel Farage's bank account.
Ministers and advisers told Bloomberg they would amplify difficult debates in the coming months to show voters there are key differences between the Tories and Labour on the pace of the green transition, changing workplace culture, transgender rights and migration. Sunak's office was delighted with the response to the social media posts by the prime minister and other Cabinet ministers this week, one official said.
Yet it is a major gamble for Sunak, who will likely find himself at loggerheads with key constituencies.
"It seems quite short-termist for the government to be softening its commitments on green issues, given all the warning signs over climate change, and taking on the banks is not exactly a typical Conservative Party stance," said Will Jennings, a political scientist at the University of Southampton. "It's not clear that Sunak is the best messenger for this sort of politics."
Some Tories are also skeptical. One former government adviser suggested Sunak wasn't a credible front man for a campaign based on a culture war against elites, as a former Goldman Sachs Group Inc. banker with a large family fortune. Characterizing Sunak as a McKinsey consultant rather than a Farage-style firebrand, the former aide also predicted the prime minister wouldn't pursue policies to match the rhetoric, such as leaving the European Convention on Human Rights to enable the deportation of asylum seekers.
But another Tory aide explained the thinking. The party will use Brexit-style arguments to appeal to the emotions of older voters who make up the base. Sunak will make the argument that the world is changing, but that the change will be managed carefully — while warning that Labour will move too fast. The rationale for that is visible around Europe, according to the aide, who said Germany, Italy and the Netherlands have seen an electoral pushback against the green agenda.
The government is due to make a series of announcements next week that it will frame as a common-sense approach to energy security and managing the green transition, a person familiar with the plans said.
Ministers will also call for a cultural shift away from what some Tories call "woke capitalism," embracing a strategy already employed by Republicans across the Atlantic. The view that firms are spending too much time focusing on diversity, equity and inclusion and environmental, social and corporate governance is widely-held in Sunak's government, one Cabinet minister said. Another minister called for a return to a just-the-numbers approach to business.
While the resignations of Rose and Flavel were narrowly linked to their handling of the Farage story, broader discussions are taking place in government about whether top firms are prioritizing a progressive image over investors' interests. According to one official, ministers are hoping that seeing executives lose their jobs would send a warning to firms about becoming overly politicized.
Meanwhile Chancellor of the Exchequer Jeremy Hunt will publish proposals for new regulations on environmental, social and corporate governance ratings in the autumn, people familiar with the matter said, to ensure the system is proportionate and does not penalize small businesses.
Still, it's far from clear that tacking to the right and alienating business is a winning strategy. Labour's move closer to the political center — coupled with years of Tory turmoil — is tied to its efforts to appear more business-friendly, while the opposition party has built a formidable lead of about 20 percentage points in national surveys.
"Taking on more divisive issues may help bolster his position with core Conservative voters, but may weaken it with the more socially liberal voters that he was appealing to," said Jennings, of the University of Southampton.