World
Joe Biden acknowledges Hunter Biden's daughter Navy as seventh grandchild for first time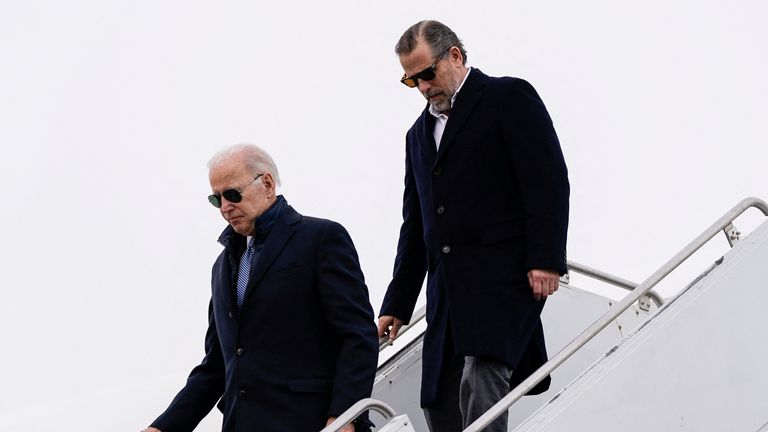 US President Joe Biden has publicly acknowledged his seventh grandchild for the first time.
The president's son Hunter Biden fathered a four-year-old girl named Navy with an Arkansas woman, Lunden Roberts, in 2018.
Hunter Biden's status as her father was established by DNA testing after Ms Roberts sued for child support. The two parties recently resolved outstanding child support issues.
Read more:
A troubled soul and troubling son – the politics around Hunter Biden's legal problems will continue to play out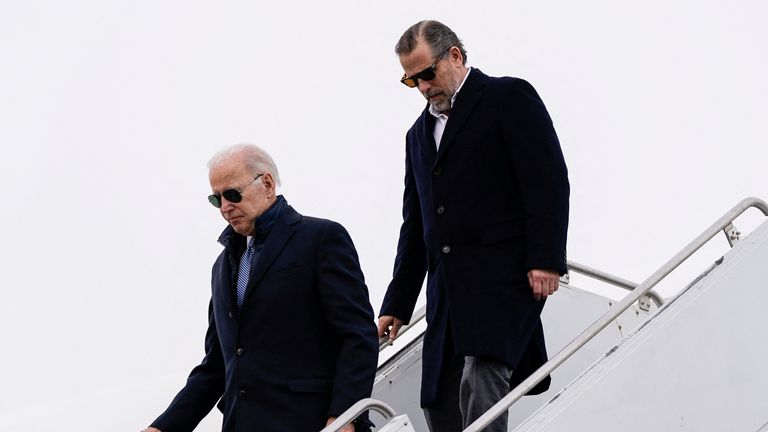 In a statement, the president said: "Our son Hunter and Navy's mother, Lunden, are working together to foster a relationship that is in the best interests of their daughter, preserving her privacy as much as possible going forward.
"This is not a political issue, it's a family matter. Jill and I only want what is best for all of our grandchildren, including Navy."
Joe Biden, whose commitment to family is central to his public image, had been heavily criticised for failing to acknowledge his second-youngest grandchild.
The president's son wrote about his encounter with Ms Roberts in his 2021 memoir, saying it came while he was deep in addiction to alcohol and drugs, including crack cocaine.
"I had no recollection of our encounter," he wrote. "That's how little connection I had with anyone. I was a mess, but a mess I've taken responsibility for."
Hunter Biden has four other children; daughters Naomi, Finnegan and Maisy – all in their 20s – with his ex-wife Kathleen Buhle, and three-year-old Beau with his second wife Melissa Cohen.
Hunter's youngest child is named after the president's eldest son, who died in 2015 from brain cancer at the age of 46.
Beau had two children with his wife Hallie – 18-year-old Natalie and 17-year-old Robert.
Joe Biden also has two daughters, 42-year-old Ashley and Naomi – who was just one year old when she died in a 1972 car crash that also killed the president's first wife.
Biden's grandchildren have played a prominent role in his presidency, often accompanying the president or first lady on trips and making regular visits to the White House.
The president has also credited his grandchildren with persuading him to challenge then-President Donald Trump for the White House in 2020.
Hunter Biden is also facing two tax charges in federal court.