World
JD Vance Bill Aims to Ban 'Gruesome, Irreversible' Transgender Treatments for Children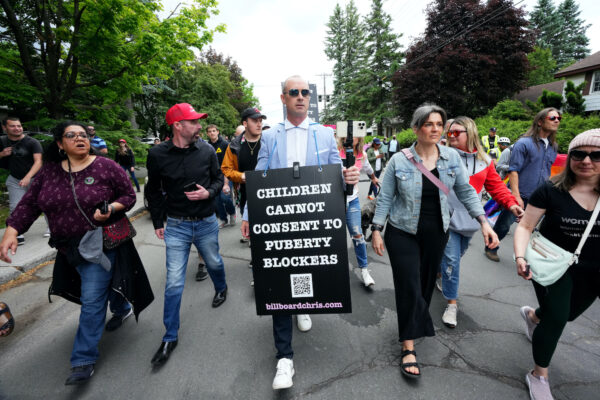 Senator J. D. Vance (R-Ohio) has introduced a bill seeking to end transgender procedures on minors, insisting it is necessary to save children in the country from "a lifetime of suffering."
The bill (pdf), "Protect Children's Innocence Act," seeks to ban the genital mutilation, castration, and sterilization of children by categorizing "gender-affirming care" on minors as a Class C felony.
It will end all taxpayer funding for such activities, which will also be applicable to government-sponsored healthcare plans in the Affordable Care Act. The bill will ban higher education institutions from offering instruction on "gender-affirming care."
Aliens who have performed such medical procedures on children will not be granted visas or allowed into the United States.
"Under no circumstances should doctors be allowed to perform these gruesome, irreversible operations on underage children," said Senator Vance, according to a July 18 press release.
"With this legislation, we have an opportunity to save countless young Americans from a lifetime of suffering and regret. I want to thank Congresswoman Marjorie Taylor Greene for leading on this issue, and I look forward to working with my Senate colleagues to protect children from these life-altering procedures," he stated.
Surgeries that feminize or masculinize the facial features of a minor, placing chest implants to create feminine breasts and the placement of fat or artificial implants in the gluteal region of the buttocks are prohibited if the aim is to change the child's body in a way that it differs from their biological sex.
The bill lists 16 procedures under "gender-affirming care," including castration, vasectomy, vaginoplasty, phalloplasty, hysterectomy, and mastectomy. Those who conduct "gender-affirming care" on minors in violation of the bill could face fines and imprisonment of up to 12 years.
Protect Children's Innocence Act is a companion legislation to H.R. 1399 originally introduced by Representative Marjorie Taylor Greene (R-Ga.), which sought to modify the United States Code to prohibit gender-affirming care on minors.
"Gender-affirming care" causes "irreversible mental and physical damage" to minors, the release said. "Recognizing the risks posed to patients, peer nations in Europe have significantly restricted access to the forms of 'gender-affirming care' that are widely practiced in the United States."
Transgender Procedures Harming Minors
Vance's Protect Children's Innocence Act is one of the latest attempts to prohibit subjecting minors to transgender surgeries.
In early June, the Republican-controlled state legislature of Louisiana passed HB 648 aimed at banning certain transgender procedures on individuals below the age of 18. However, the state's Democrat governor, John Bel Edwards, vetoed the bill. Subsequently, lawmakers overturned the governor's veto, thus setting the ban to come into effect on Jan. 1, 2024.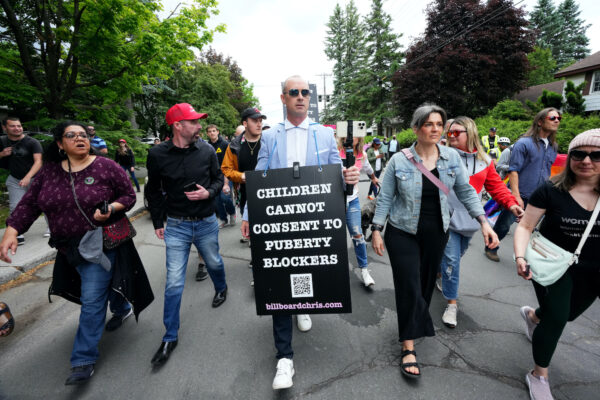 Attorney General Jeff Landry, a Republican, praised the latest development. In a statement, he said that Louisiana now "joins all of its neighboring states in protecting children."
"We have sent a signal to America that Louisiana intends to strengthen the family unit and to protect children from harmful gender reassignment surgeries," he said.
In Tennessee earlier this month, a federal appeals court allowed a state ban on "gender-affirming care" for minors to come into effect after a lower court had blocked large parts of the law.
The push to ban transgender procedures on children comes as several experts are warning about the dangers of kids being subjected to such treatments.
Expert Warning
In February, the Association of American Physicians and Surgeons (AAPS) said that there are "unknown and unknowable long-term risks" inherent to "gender-affirming care" among minors and that the consequences of such surgeries are irreversible.
Gender transition not only has a "high probability of causing sterilization," these procedures also commit individuals to "a lifelong need for medical, surgical, and psychological care," it said. AAPS argued that transition surgeries are ethically and medically contraindicated as there is a lack of informed consent.
"Physicians and medical professionals should refuse to be mandated or coerced to participate in procedures to which they have ethical or scientific objections or which they believe would harm a patient," AAPS stated.
A recent letter by twenty-one clinicians said that the "best available evidence" does not support current treatments for gender dysphoria, including sex-change procedures.
"Every systematic review of evidence to date, including one published in the Journal of the Endocrine Society, has found the evidence for mental-health benefits of hormonal interventions for minors to be of low or very low certainty," the letter said.
The letter was signed by clinicians and researchers from nine countries, including Finland, the United Kingdom, Sweden, Norway, Belgium, France, Switzerland, South Africa, and the United States.
"The politicization of transgender healthcare in the [United States] is unfortunate," the group of experts wrote. "The way to combat it is for medical societies to align their recommendations with the best available evidence—rather than exaggerating the benefits and minimizing the risks."