World
Is Kanye West back on Twitter? Everything we know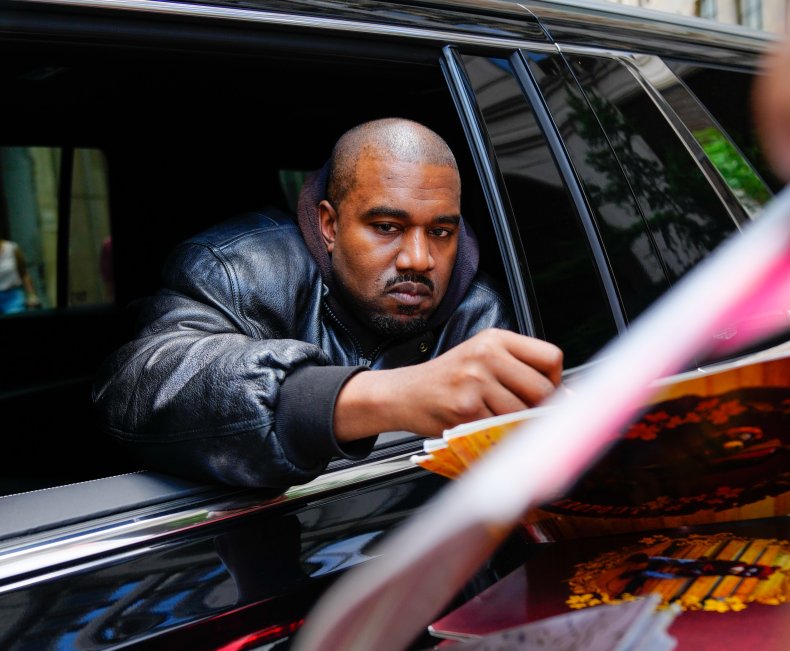 The artist formerly known as Kanye West appears to be back on Twitter, roughly eight months after the controversial rapper's account was banned for tweeting a picture of a swastika.
The rapper and designer, who legally changed his name to Ye, won't be eligible to monetize his reactivated account on Twitter, which has recently rebranded with an X logo. Advertisements also won't appear next to West's posts on the platform, the company said to the Wall Street Journal.
West's return to the social media platform comes after his Twitter account was suspended for a second time last year when the firebrand artist shared an image of a swastika blended with the Star of David, a symbol of Judaism. He captioned the tweet: "YE24 LOVE EVERYONE." The post was removed from the platform shortly after it was shared on December 1, 2022.
Newsweek reached out to West via his official Facebook page on Saturday to reach the musician for comment. The musician's website, kanyewest.com, appears to have been taken down. Newsweek reached out via email to Twitter's representatives for comment on West's reinstatement.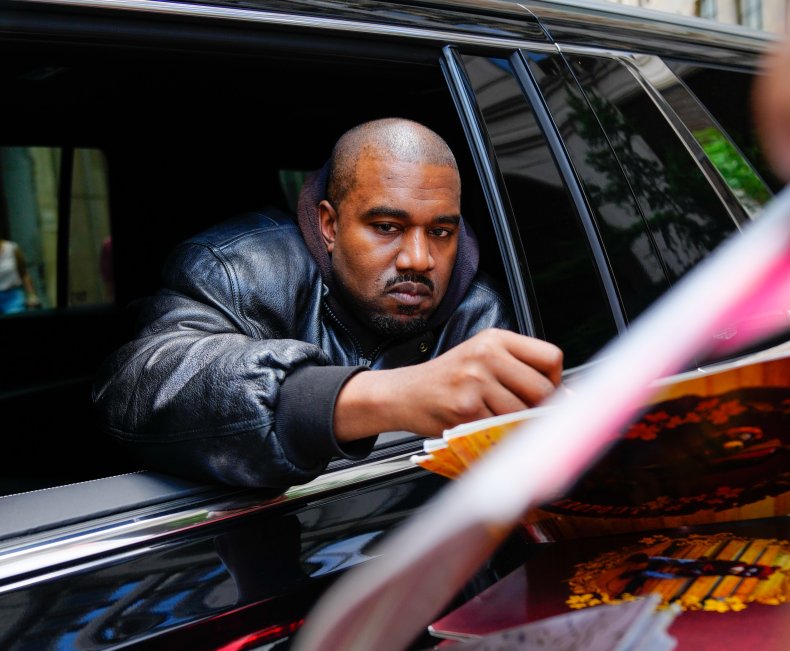 Twitter owner Elon Musk, then CEO, confirmed in a tweet on December 2, 2022, that West's account would be suspended for "incitement to violence."
In the months preceding the suspension, West made multiple derogatory and "threatening" remarks towards Jews, prompting StopAntisemitism.org to name him "Antisemite of the Year" in 2022, the advocacy and watchdog organization said on Twitter.
StopAntisemitism cited West's spate of antisemitic views, noting the rapper's praise of genocidal dictator Adolf Hitler during an appearance on conspiracy theorist Alex Jones' InfoWars on December 1.
While on the alt-right show, West said that he "liked" Hitler and that Nazis "did good things, too."
West's comments on the segment sparked swift backlash, including from social media giant Twitter, which suspended his account in response to the controversy and West's December 1 tweet. His account was officially banned on December 2, just a few months after it had been reinstated from a previous incident.
Twitter had locked West's account a few months prior to the December suspension when he posted on October 10: "I'm a bit sleepy tonight but when I wake up I'm going death con [SIC] 3 On JEWISH PEOPLE."
West appeared to have tweeted "death con 3" in reference to the U.S. military defense alert state known as DEFCON.
The Grammy award-winning musician said at the time that he "actually can't be Anti-Semitic because Black people are actually Jew also You guys have toyed with me and tried to black ball anyone whoever opposes your agenda."
The October 10 tweet caused the rapper's Twitter account to be restricted and led to West losing his most lucrative partnership with Adidas.
A spokesperson for Adidas previously told Newsweek that "Ye's recent comments and actions have been unacceptable, hateful and dangerous, and they violate the company's values of diversity and inclusion, mutual respect and fairness."
Musk, a billionaire businessman who bought Twitter in 2022, has referred to himself as a "free-speech absolutist" and vowed to reinstate accounts that had been previously banned for violating company policy.
He said he was not involved in reactivating West's account after the controversial October post.
After regaining access to tweeting privileges, the 46-year-old rapper was quickly banned again when he shared the photo of a swastika over the Star of David a few months later.
That monthslong ban ended on Saturday afternoon.
Shortly after 2 p.m. on Saturday, a reporter for the New York Times tweeted that West's account was being "turned back on."
As of Saturday night, West's Twitter account now shows his last tweet from December 1, the day before his account was suspended. His account has also been given a gold check mark, which are reserved for "official business accounts," according to the platform's Help Center.
At the time of publication, Musk had not commented publicly about the reinstatement of West's account, and West has not posted on the platform.
Twitter reportedly decided to reinstate West's account on Saturday after receiving assurances that the divisive musician would not use his account to share antisemitic or harmful language, according to the Wall Street Journal.