World
For $3,000, you too might snag a full-time work-from-home job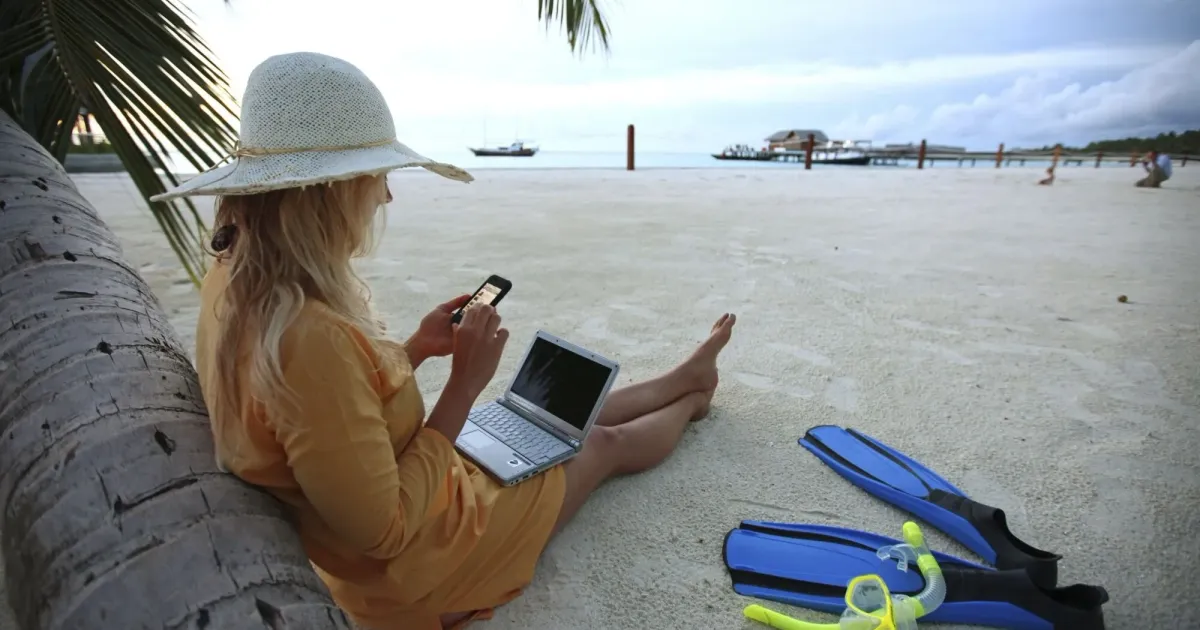 In the last few weeks, Darren Cronian has noticed a trend: A listing for a fully remote role will go up on a job board, drawing thousands upon thousands of applications. Within 48 to 72 hours, it will be gone.
"That's because of the sheer demand for that job," said Cronian, who's built a small business guiding job seekers through the process of landing a remote role. "From a company perspective, they're thinking, 'Oh my God, we've got like 10,000 applications, there's no way we can deal with all of those.'"
The share of fully work-from-home roles has dwindled as companies that went remote during the pandemic increasingly request staff return to in-person work as the hot job market of the past couple of years cools. But going back to the commute, cubicles and fluorescent lighting isn't always popular. According to data from LinkedIn, jobs advertising full-time remote work still attracted almost half of all applications on the platform in May, even though those jobs made up only around 11% of all listings.
By removing geographic barriers, remote jobs open up the applicant pool far beyond that of location-specific listings. "What people don't realize is that you're not just up against people locally. You're up against people all over the country, or the world," Cronian said. "The competition is definitely there, and it's huge."
This harsh supply-and-demand imbalance has become the new reality for hundreds of thousands of job seekers who — for caregiving, lifestyle or health reasons — are determined to land a job that allows them the freedom and flexibility to work entirely remotely. In a competitive market where one can send out hundreds of applications and get radio silence in reply, many are turning to self-styled remote-job coaches like Cronian for guidance and support. 
Such services don't come cheap: Coaching sessions can run clients around $300 a pop while months-long programs can cost upward of $3,000. 
Even with a coach, landing a WFH gig isn't guaranteed. Cronian said his success rate has gone down as the competition has intensified. "Toward the end of the pandemic, about 80% of my clients were getting a job just because we were going through best practices," he said. "But now I would say it's about 60%, and people are getting incredibly frustrated. I've had clients who are literally crying because they hate going to the office, and they are struggling to get a job." 
Cronian, who's currently traveling in Taiwan, got into the business after quitting his IT job of 24 years in 2015 to see more of the world. Soon he began fielding questions from family and friends on how they might be able to do the same, and he later started a website and an email newsletter, which took off as COVID-19 hit and remote work went mainstream. Over the past year, this side hustle evolved into one-on-one coaching. His business has since ramped up, drawing in more and more clients as companies tighten the screws on return-to-office mandates.
Kate Smith, another remote career coach, also traded the daily office grind for the digital nomad life back in 2015, long before the pandemic hit. Smith booked a one-way ticket to Prague after getting laid off from her job as a project manager at a web design company. There she was able to snag a remote role in marketing after much trial and error. She picked up her first coaching client in 2017 after blogging and launching an email newsletter, and now offers one-on-one coaching, group sessions and free workshops.
"When I started career coaching, so many people didn't know what I was doing. They didn't really understand it," said Smith, who's now based in Canada. "Not a lot of people were even on board with this idea of remote jobs — like, what do you mean you're helping people land remote jobs?" Though there are a greater number of work-from-home opportunities now than before the pandemic, these days it can feel even more challenging to land one. "Before, not a lot of people were familiar with remote work. But now everybody is, so the competition is really high," she said.
In some ways, career coaching for remote work isn't much different from providing guidance to land a more traditional office job. Many of the same rules apply: tailor your résumé and cover letter for each role; shoot for quality applications over quantity; learn how to effectively communicate your value as an employee. 
A big part of the task is helping job seekers figure out how to truly stand out. Cronian encourages them to try things that are a bit unorthodox — whatever will grab the hiring manager's attention. When he looked for tech jobs in the past, he tells clients, he would download a company's software, find bugs and send a list of them in with his application. "That got me an interview really quickly," he said.
But some of the challenges facing remote job seekers are unique. Jordan Carroll, who's branded himself the Remote Job Coach, teaches clients how to network with people who live halfway across the world and build "digital proximity" online. Carroll, who's based in Mexico and has worked remotely for the past decade, launched the first version of his course teaching people how to land remote roles in 2018. He also focuses on helping job seekers recognize there's a difference in quality between companies and how they do remote work: Some let their employees work from home because they were forced to during the pandemic, while others made fundamental changes, like adopting alternative schedules in order to allow staff distributed across time zones to thrive.
More than their conventional counterparts, remote job coaches also tend to be wary of scam job postings, since they've become ubiquitous in the market as bad actors post ads for gigs too good to be true.
While helping someone land their dream WFH job can be rewarding, it's a tricky business. People may be unemployed or miserable in their current jobs, Carroll said, and are often looking for a silver bullet. "I've really tried to focus on people who would consider themselves a high performer. I don't want to work with someone who feels like they're spending their last dollar with me," he said. "I can't guarantee things for people. They have to do the work."