World
Finance: Deadly wildfires in Greece and other European countries destroy homes, threaten nature reserves – Times of India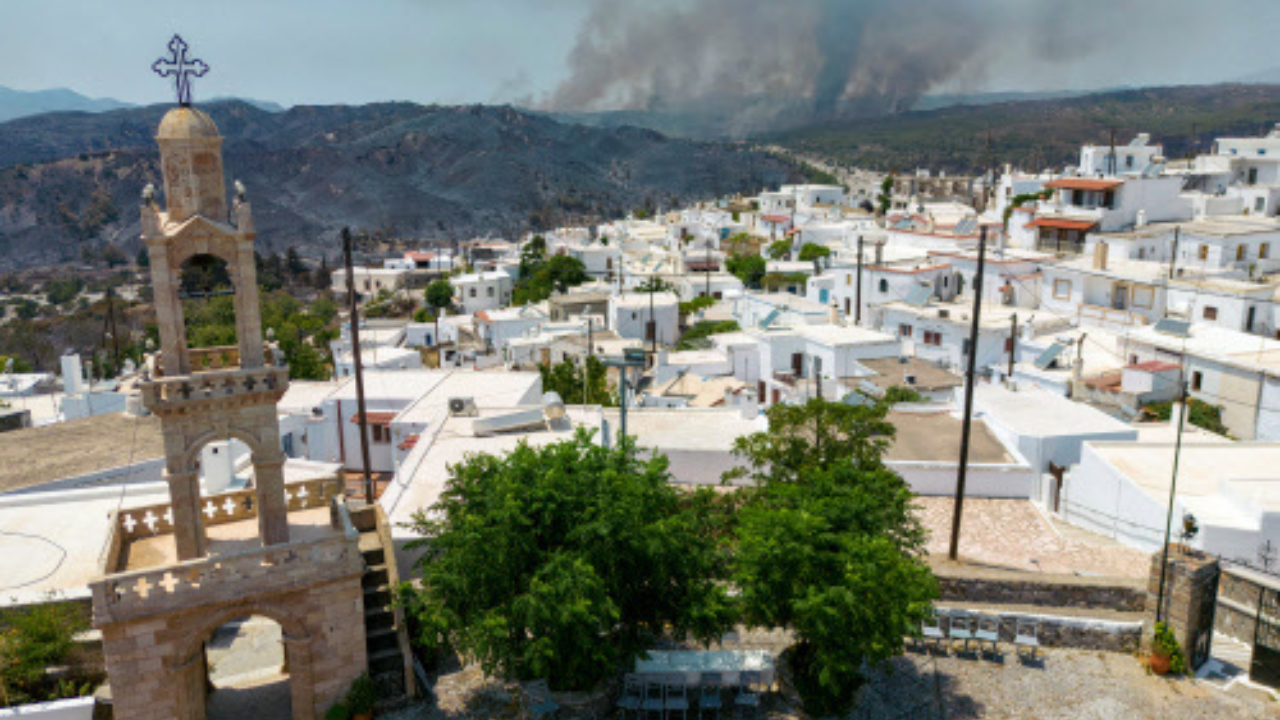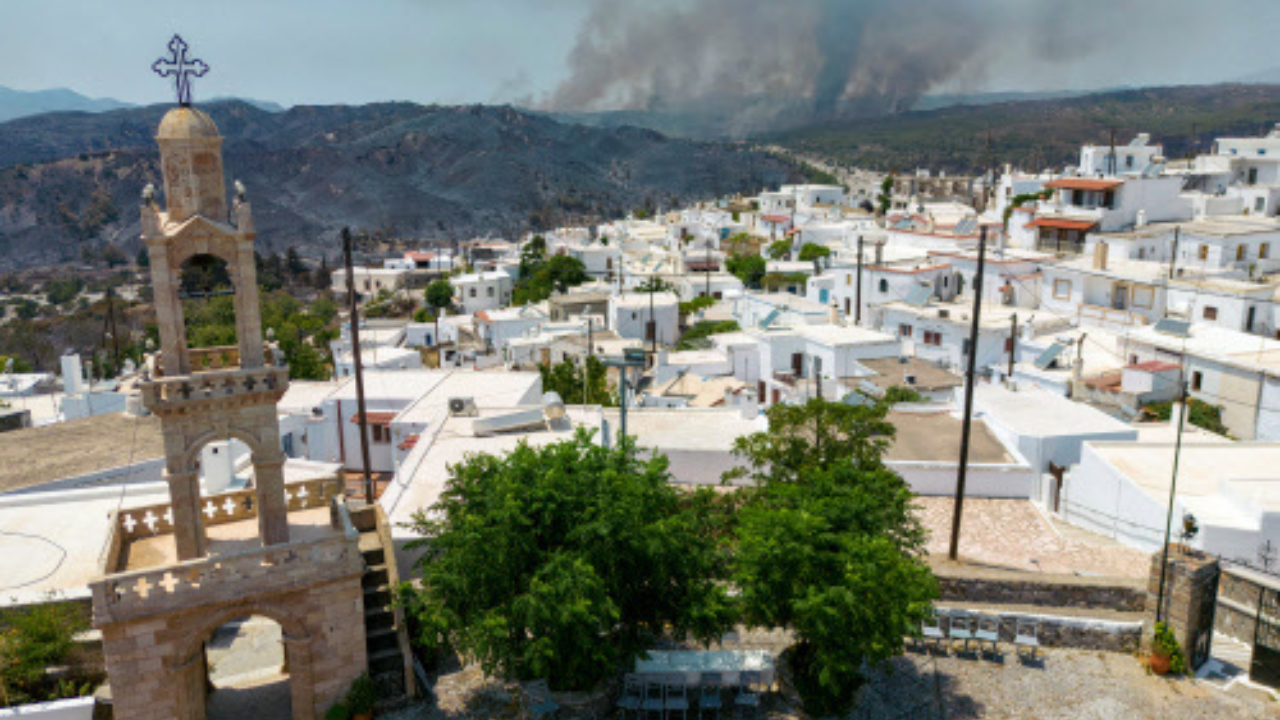 RHODES: Major fires raging in Greece and other European countries advanced on Wednesday, causing additional deaths, destroying homes and threatening nature reserves during a third successive wave of extreme temperatures.
The summer wildfires have struck countries across the region, prompting the European Union to expand its support, sending two Spanish firefighting planes to Tunisia after wildfires in neighboring Algeria left at least 34 people dead in recent days.
Here's a look at some of the major wildfires across Europe.
New evacuations were ordered overnight on the islands of Corfu, Evia and Rhodes, where thousands of tourists were moved to safety over the weekend.
Authorities said the charred remains of a missing farmer were found in southern Evia — a discovery made following the death of two Greek firefighting pilots, who were killed in a crash during a low-altitude water drop. French President Emmanuel Macron posted a message of condolence in Greek, while several embassies in Athens lowered their flags to half-staff.
The heat wave in Greece has pushed temperatures back above 40 C (104 F) while strong winds hampered firefighting efforts. The fire on Rhodes has damaged an inland nature reserve.
Following three days of destruction, most major fires in Algeria have been contained or put out, thanks to a huge mobilization of aerial and ground resources as well as falling temperatures, authorities said.
The death toll stood at 34, including 10 soldiers who had been assisting an evacuation. The coastal and densely-forested Bejaia area was the hardest hit.
Critics say the government's efforts to prepare for the wildfires were insufficient following two deadly fire seasons.
Fires in August 2022 claimed 37 lives in the northeastern Taraf region. July 2021 saw the most significant damage in recent years, with at least 90 deaths in the northern Tizi-Ouzou region, 33 of them soldiers.
The bodies of two older people were found in a home that had been consumed by flames near the Palermo airport, on the island of Sicily, which had been closed temporarily because of the encroaching flames, according to Italian news reports.
Firefighters battled wildfires across southern Italy as searing temperatures continued to scorch Sicily, Sardinia and Calabria, where dozens of fires broke out and multiple evacuations were ordered.
Freak storms in the north of the country also left two people dead on Tuesday from falling trees.
A wildfire was burning several kilometers away from the famous walled town of Dubrovnik, in the country's south along the Adriatic Sea coast, where water-dropping planes and more than 100 firefighters held back the blaze before it reached houses overnight.
The medieval stone city is a protected heritage site and Croatia's best-known tourism destination.
"It's been a long night, but we managed to stave off the part (of the fire) that is important because of the houses," firefighting unit commander Stjepan Simovic said. "We must be careful because the wind has started to pick up and the fire can grow again."
More than 500 firefighters continued to combat a blaze close to Lisbon, Portugal. The fire forced the evacuation of 90 people from their homes along with 800 farm animals.
The blaze near the coastal town of Cascais, 30 kilometers (19 miles) west of Lisbon, was brought under control early Wednesday, helped by cooler temperatures. Firefighters remained in the area to watch for any further flare-ups as temperatures and winds rose again Wednesday. Fears rose that it might spread deep into the nearby Sintra-Cascais Natural Park. No injuries were reported.
A hospital and a dozen homes were evacuated as a precaution in the coastal town of Kemer, where firefighters for a third day battled a blaze raging through a woodland.
At least 10 planes, 22 helicopters and hundreds of firefighters were deployed to extinguish the fire as meteorologists warned temperatures could rise several degrees above seasonal averages.
Five helicopters with night-vision capabilities worked through the night, the state-run Anadolu Agency reported. Authorities said residential areas were not under threat in the Kemer in the Mediterranean coastal province of Antalya.
Officials said that sparks from a brush cutter set off a wildfire on Gran Canaria island off the northwest coast of Africa. The fire in the la Caldera de Los Marteles volcanic area started when a worker using the cutter was clearing land with two others, island president Antonio Morales told reporters.
The three workers tried in vain to extinguish the ensuing fire before calling emergency services. Some nine water-carrying helicopters were being used by firefighters and Morales said they hoped to have the blaze under control later in the day. About 300 hectares (740 acres) of the mountain area has been burnt.