World
Dramatic video shows Michigan police officer helping save 2-year-old spotted 'lifeless' in pool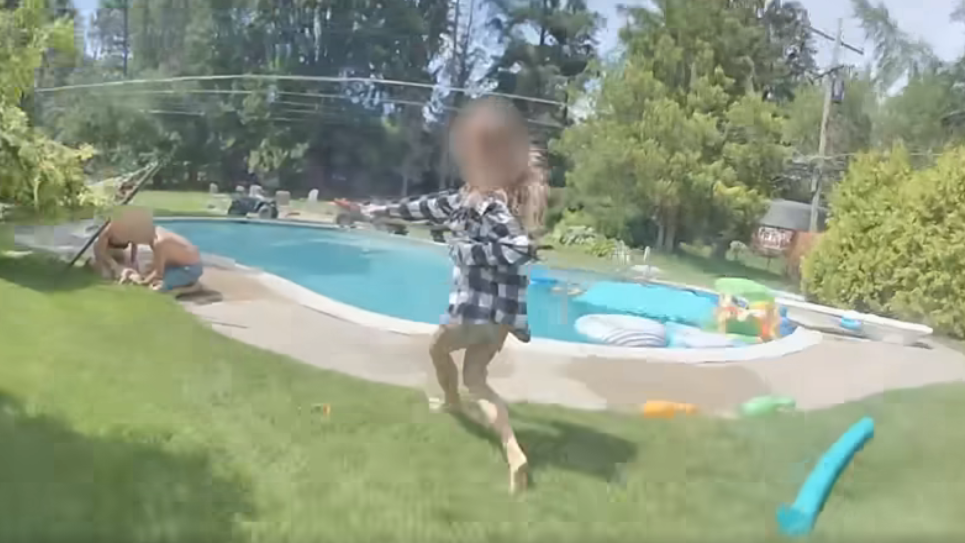 Police in Michigan have released a dramatic video showing the moment an officer helped save a 2-year-old boy who authorities say was spotted "lifeless at the bottom" of a swimming pool. 
The incident happened on July 9 in Sterling Heights, outside of Detroit, during what the Sterling Heights Police Department described as a "fun pool party where everyone was enjoying the nice weather and having a good time." 
"There were adults and children in the pool when the father of the child walked to the poolside and saw his 2-year-old son lifeless at the bottom," police said in a statement. "The father was just talking with his son minutes prior to this. Without hesitation, the father jumped into the pool to pull his son out where both the father and mother began to administer C.P.R." 
Sterling Heights Police say after about a minute of the mother giving compressions and the father giving breaths, the boy spit up pool water and started gasping for air. 
MICHIGAN OFFICERS SAVE TODDLER AFTER MOTHER ALLEGEDLY TRIED TO DROWN, STAB, POISON HER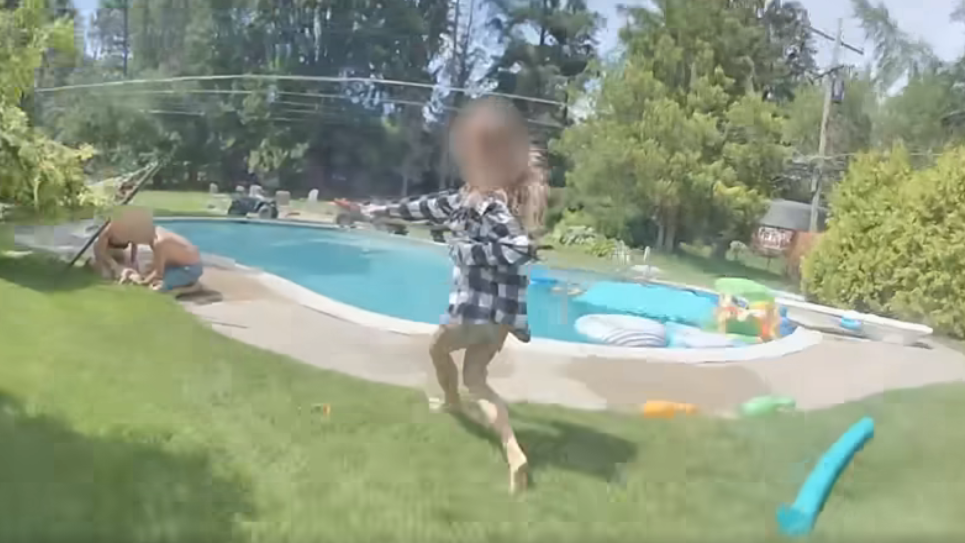 "Officer Sears arrived on scene where the young boy was still blue in the face and struggling to breathe. Officer Sears picked the young boy up, flipping him over to give back blows to help clear his airway," the department said. "Officer Sears then gave the boy back to the father who met the Sterling Heights Fire Department out front." 
Video released by police began with Officer Nathan Sears getting out of his cruiser and asking "Where at? Where?" while sprinting to the backyard of a home. 
"Hurry!" another man was heard saying. 
SOUTH CAROLINA OFFICER RESCUES KIDNAPPED GETAWAY DRIVER WHO MOUTHED 'HELP ME' DURING TRAFFIC STOP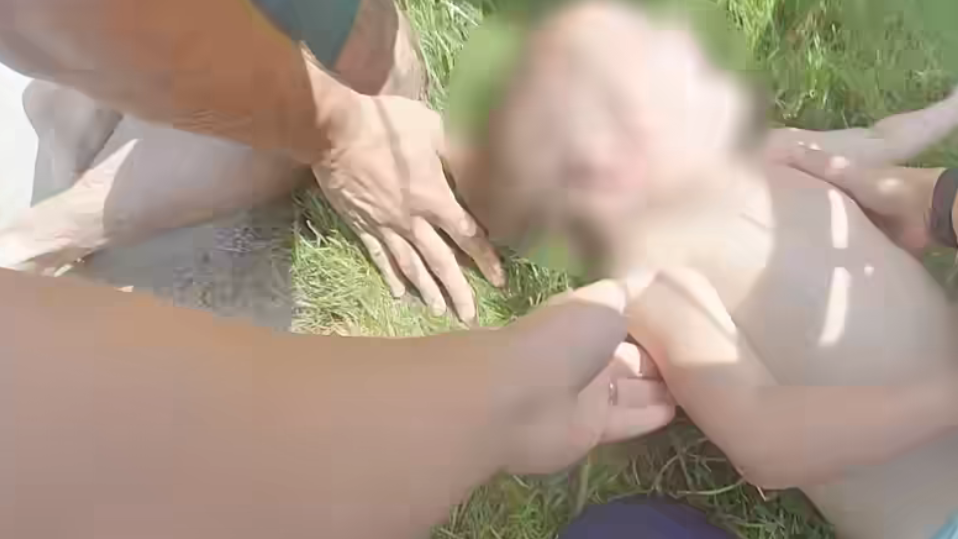 As sirens were heard in the background, the bodycam footage showed the officer giving the child back blows before he started crying.  
The child was then brought out to the front of the property. 
"The Sterling Heights Fire Department began treating the child while rushing him to the hospital for further medical attention," the Sterling Heights Police Department said. "We are happy to say that the child has since been released from the hospital and is back to his happy self."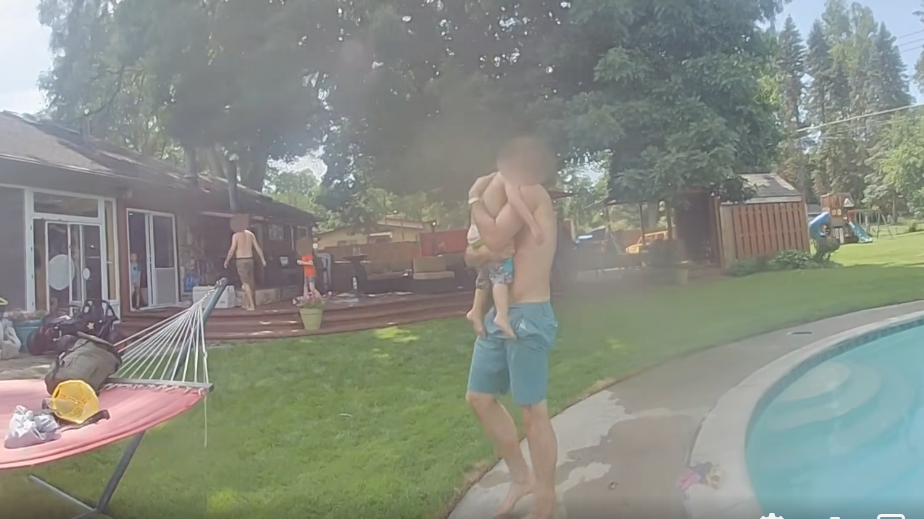 CLICK HERE TO GET THE FOX NEWS APP 
"Please use this as a reminder of water safety and to learn C.P.R.! This accident occurred and went unnoticed by people within the pool, mere feet away from the child. Stay vigilant and enroll in a C.P.R. class to help save a life!" police also said. 
"This life-saving story was an extraordinary team effort, and everyone involved should be commended!" the department added.