World
DeSantis "tripping over" his arrogance amid campaign reset: Ex-GOP staffer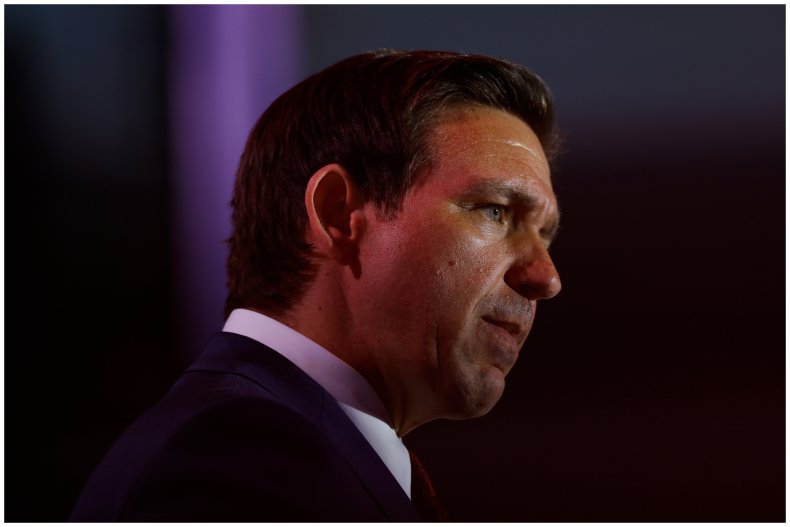 A former GOP staffer has hit out at the Ron DeSantis campaign, stating the Florida governor is "tripping over" his arrogance as he attempts to revive his presidential nomination hopes.
Tara Setmayer blasted missteps made by the DeSantis campaign as it struggles to challenge former President Donald Trump, who dominates the crowded GOP nominee field.
DeSantis has faced several turbulent weeks, including his ongoing battle against "woke" that led him to feud with Disney who pulled a proposed plan to build a $1 billion corporate campus in central Florida that it said would have created 2,000 jobs.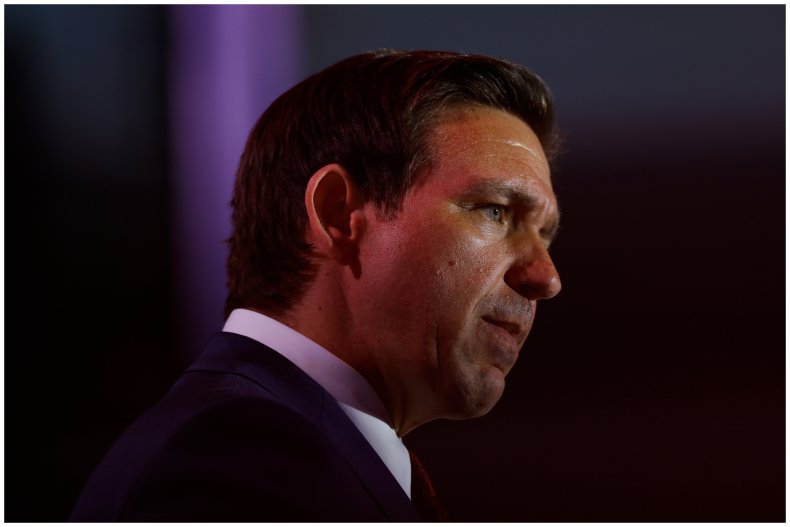 The Lincoln Project senior adviser shared her views about the campaign during an appearance on Jen Psaki's MSNBC show Inside with Jen Psaki earlier this week. The Lincoln Project is a political action committee that campaigned against Trump during the 2020 presidential campaign.
She said: "So, Ron DeSantis, I've never seen someone trip over their arrogance so much at a time when they're supposed to be resetting their campaign. Can we just recap the week?"
Setmayer then referenced several issues that have plagued the DeSantis campaign, including the controversy over Florida's new Black history curriculum where middle schoolers will be taught that slaves learned some skills that could be used for "personal benefit."
The approved curriculum set off a wave of criticism, including from prominent Black Republicans such as GOP South Carolina Sen. and GOP nominee challenger Tim Scott.
DeSantis defended the standards when pressed by a reporter, saying that he "wasn't involved" in writing them, which were "not done politically."
"I think what they're doing, is I think that they're probably going to show some of the folks that eventually parlayed, you know, being a blacksmith, into doing things later in life," the Florida governor said. "But the reality is all of that is rooted in whatever is factual."
Setmayer then referred to the reported firing of DeSantis 2024 communications staffer Nate Hochman who was let go after he allegedly retweeted a meme video that featured the white supremacist black sun symbol.
She continued: "And he's hemorrhaging donors. The Miami Herald put out a report this week that discussed how he's also hemorrhaging white, college-educated Republicans. They don't want to vote for him, for Ron DeSantis.
"And I don't see how he comes back from it, but, you know, good luck with that. When you're that arrogant and aloof, it's not a winning combination."
DeSantis's campaign has failed to effectively challenge Trump since his rocky 2024 nomination announcement in May.
The Florida governor had hoped his announcement on Twitter during an event with the company's CEO Elon Musk would give the campaign a strong foundation, but technical difficulties led to it being widely considered a failure.
However, some big-name Republicans were supportive of DeSantis. Conservative political commentator Tomi Lahren called DeSantis' launch "refreshing", and former Trump lawyer Jenna Ellis tweeted a series of positive messages regarding DeSantis' kickoff.
According to polling aggregator FiveThirtyEight, DeSantis has been viewed more unfavorably by Americans since January 1 this year. As of July 27, DeSantis had an disapproval rating of 45.5 percent up from 36 percent on January 1.
The aggregator used the responses of thousands of adult Americans between January 1 to July 27 to gather DeSantis' favorability ratings.
Newsweek has contacted the DeSantis office for comment via email.