World
Conservatives have a new way of avoiding "woke" companies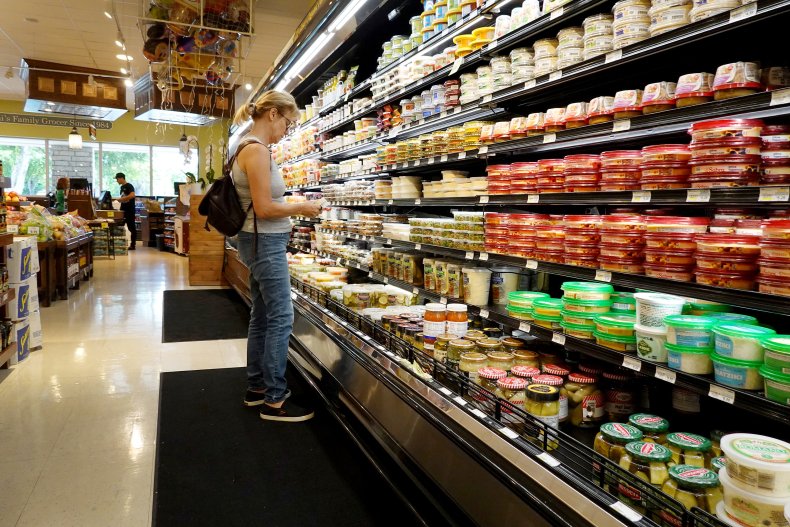 A new app officially launched this week that's designed to help shoppers know what values a brand promotes or supports before buying a product.
The app, Veebs, was quickly embraced by conservatives, thanks in part to Veebs spokeswoman Bri Teresi promoting the app on her social media accounts. Teresi— a model and social media influencer—made headlines in April when she shared a video online of her shooting cases of Bud Light in protest of the beer brand having a branded partnership with transgender influencer and activist Dylan Mulvaney.
However, Veebs CEO and co-founder Chris Rhodes told Newsweek on Friday that the app is not just for right-wing users but people of all political persuasions.
"Yes, we've seen the app called the 'anti-woke' app, but it is true that it is actually set up to help empower left-leaning consumers as well," Rhodes said.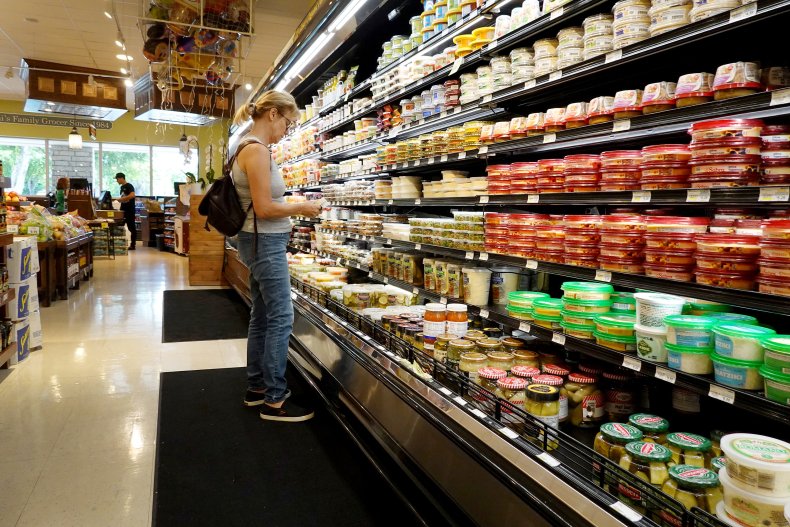 Veebs users simply need to open the app—which can be downloaded on iOS or Android devices—the next time they're at a store and scan the barcode of a product they are interested in buying. The app will then provide a score from 1 to 100 for the brand and parent company based on what's called "values packs" that the consumers set up on Veebs.
The values pack options not only includes "Liberal" and "Conservative," but also "Climate Emergency," "LGBTQIA+," "America First," "Support Veterans" and "Social Justice." Users must select at least one of these options, but can choose up to three.
"If the consumer doesn't like the value score, Veebs also offers some alternatives from other brands and companies that might fit them better," Rhodes said.
The CEO described the scoring system for products as being based on publicly available information—such as documents filed by companies to regulators or agencies—though he added some of these items are "often hard to find."
He also noted that Veebs will be constantly updating its scores to "keep current as companies make various decisions that create new data inputs."
"The point is we do all this so that the customer doesn't have to," Rhodes said.
Veebs was founded two years ago and had a soft launch six months ago before an official start this week, according to Rhodes. He also said the company is self-funded and thus remains independent of any of the companies it scores.
The idea for the app came together after the founders noticed companies seemingly taking sides on political issues. As this became increasingly more common, Rhodes said "there wasn't enough information easily accessible for people to make consistent choices and purchases aligned with what they think is important."
Following the app's pubic launch, it was soon being praised by conservatives on social media, resulting in some news outlets to falsely label Veebs as an "anti-woke" app. Rhodes said much of this response from conservatives could be "because that's where the most energy is right now for this type of solution."
"Conservatives increasingly feel like they don't have a voice, so more of them are making purchasing decisions to express their opinions," he said.
Rhodes conceded that having Teresi as a spokeswoman also helped.
"She is extremely thoughtful, intelligent, and she immediately recognized that Veebs could offer something to her social media followers that she knew they wanted," he said. "Having that kind of spokesperson has turbocharged our uptake…"
Given that Veebs just launched, the company does have designs to eventually hire a liberal spokesperson, as well as to partner with an influencer who represents more centrist or non-partisan views.
Rhodes said that even though much of the news today that involves products and politics usually includes calls of boycotts, he believes that most people don't really want to punish companies.
"Consumers in this day and age want to find companies that align to their values and reward them. This is 'values based shopping.' This is the movement," he said.