World
Boygenius Singer Lucy Dacus Suggests Obama Is a 'War Criminal' over His Summer Playlist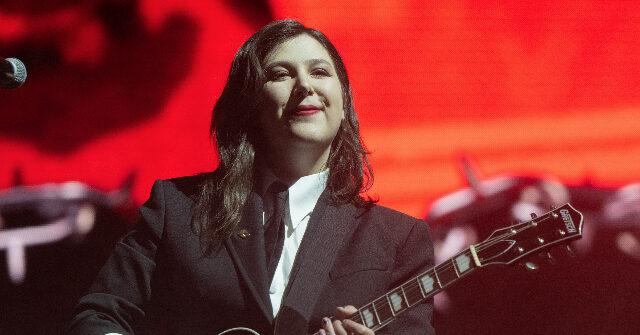 Singer Lucy Dacus, who is a member of the Boygenius group, suggested that former President Barack Obama a "war criminal" in reaction to him sharing his summer playlist, which included a song by Dacus' band.
"war criminal :(," Dacus wrote in reaction to Obama sharing his annual summer playlist, which included the song "Not Strong Enough" by Boygenius.
— Lucy Dacus (@lucydacus) July 20, 2023
It remains unclear what exactly Dacus was referring to when she wrote "war criminal" in response to the 44th president's summer playlist.
Boygenius, a three-piece band comprised of Dacus, Phoebe Bridgers, Julien Baker, came out with their song "Not Strong Enough" this year. The lyrics to the song include lines such as, "The way I am, not strong enough to be your man, I try, I can't stop staring at the ceiling fan."
"I don't know why I am the way I am, there's something in the static, I think I've been having revelations, coming to, in the front seat, nearly empty, skip the exit to our old street and go home," the song continues.
Listen Below:
President Obama releases his summer playlist each year.
This year's playlist also included the songs "Fast Car" by Luke Combs, "Who Told You" by J Hus, featuring Drake, "I'll Stand By You" by The Pretenders, "Soul Survivor" by The Rolling Stones, and "Just Breathe" by Pearl Jam, among several others.
Dacus, Bridgers, and Baker have been open about some of their political beliefs, including their opposition to anti-grooming legislation.
In April, Bridgers proclaimed, "Fuck Ron DeSantis" during the band's performance at Coachella. Last year, Bridgers also led a crowd of concertgoers in a "Fuck the Supreme Court" chant in response to the Court's decision to overturn Roe v. Wade, adding, "Fuck America, like, fuck you."
Recently, Boygenius performed a Nashville show in drag to protest anti-grooming legislation preventing drag shows from taking place on public property or in front of children.
You can follow Alana Mastrangelo on Facebook and Twitter at @ARmastrangelo, and on Instagram.