World
AP photographers take a look at characters on the Tour de France with a colorful portrait gallery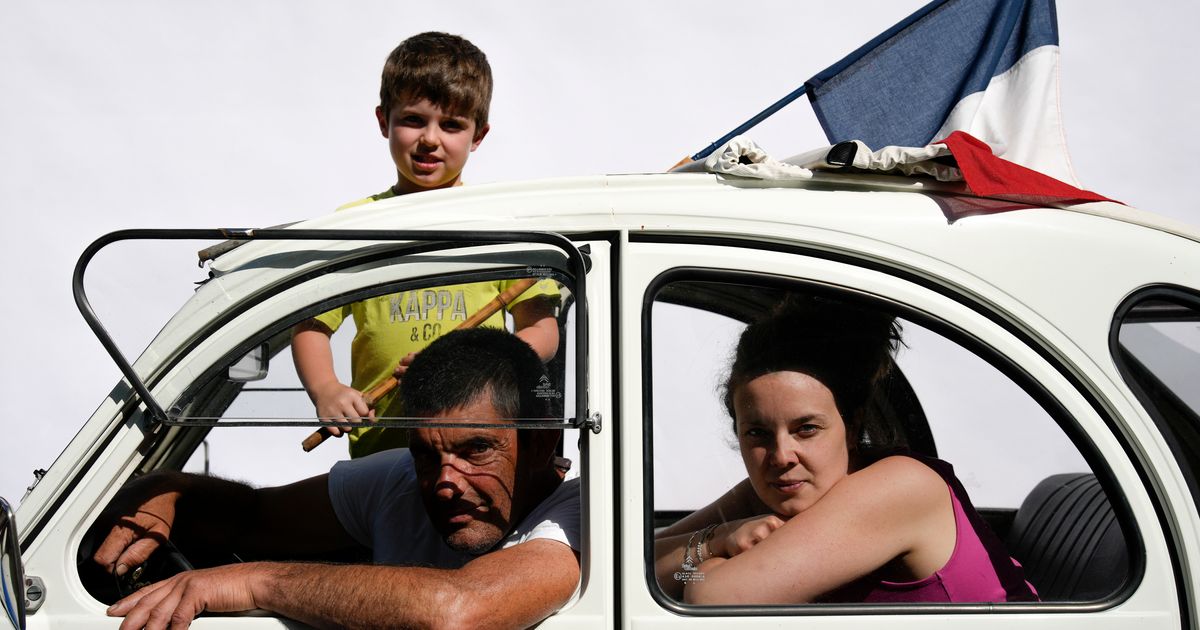 The Tour de France is a big traveling circus, a well-oiled machine going through rural France at full speed over three weeks.
Everything moves so fast.
Riders on their high-tech machines reaching 60 mph in downhills, journalists trying to reach the press room as fast as possible to deliver stories on deadline. Even the diehard fans need to sprint when they run along their favorite champions to catch a glimpse of their grimacing faces at the top of a punishing mountain pass.
Associated Press photographers Thibault Camus and Daniel Cole have been capturing that frenzy — day in, day out — over the past three weeks, documenting the great sporting moments of the pulsating rivalry that opposed Jonas Vingegaard and Tadej Pogacar.
But they have also hit the pause button to take a step back and capture a less ephemeral facet of the race through a series of behind-the-scenes portraits on a white background.
Throughout their journey of thousands of miles that started in Bilbao, Spain, Camus and Cole carried with them a rather bulky white panel. Along the way, they met dozens of anonymous or better-known individuals, all essential players in the Tour de France, who agreed to take the pose.
Once they had a deal, setting up the white panel to create a kind of open-air studio was another challenge.
"It could take between 30 and 45 minutes. Some of the people we shot helped us setting it up," Cole said. "The aim was not to depict France, but to show the Tour bubble and the characters that make it work. It's a chunk of the Tour."
The result is a stunning gallery of colorful characters in a suspended moment. Cut from the race environment by the white panel, it is, however, impossible not to associate them immediately with the Tour, so much do they belong to the folklore of the century-old event.
Look at the pictures and you'll come across five-time champion Bernard Hinault and Tour director Christian Prudhomme, both looking so humble as a daunting mountain covered with snow looms large over them.
The champions' jerseys, deprived of the bodies that usually inhabit them, are also taking pride of place.
And there is, of course, the famous devil-dressed supporter and his pitchfork that all the fans bottle-fed on the Tour will immediately recognize.
Just as essential: the two middle-aged men looking so serious over a bottle of red wine and a plate of cheese and charcuterie.
Even a sunflower, unmissable along the roads taken by the peloton, is looking straight at you.
"All of them," Cole said, "pieces of the Tour de France."
___
AP sports: and