World
43 dead, 200 wounded in suicide bombing at rally by Shehbaz Shah's ally – Times of India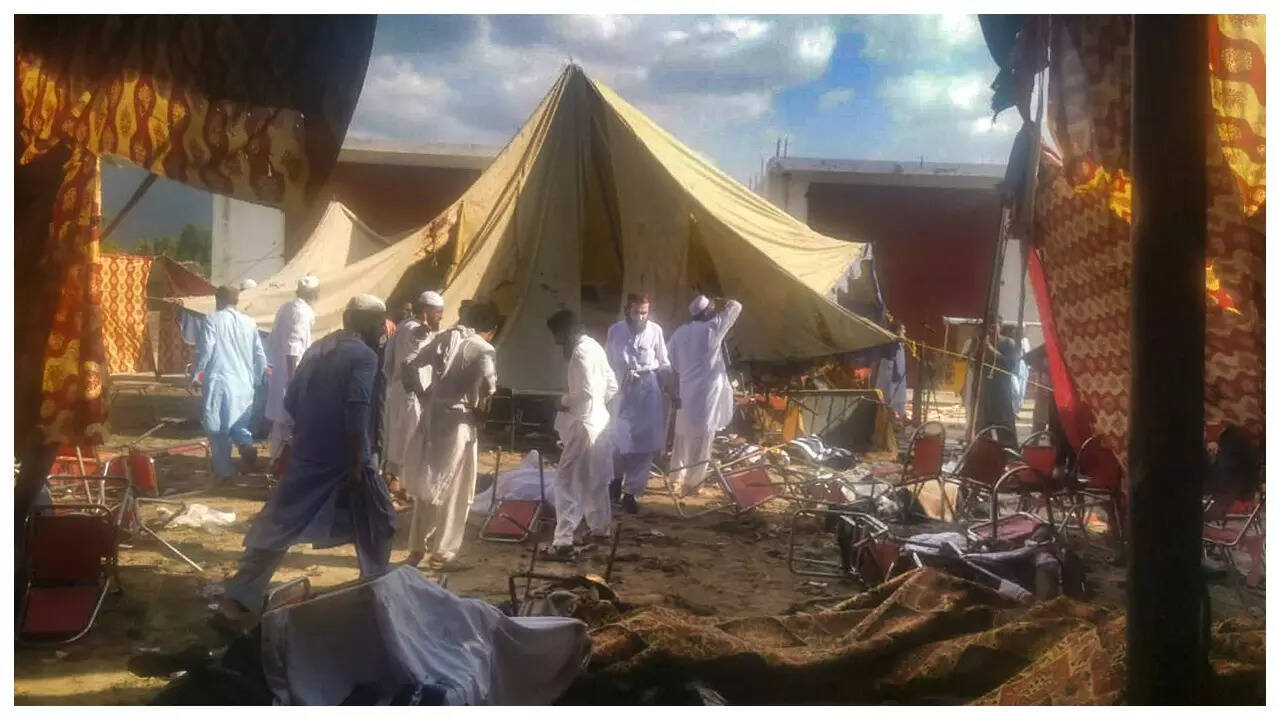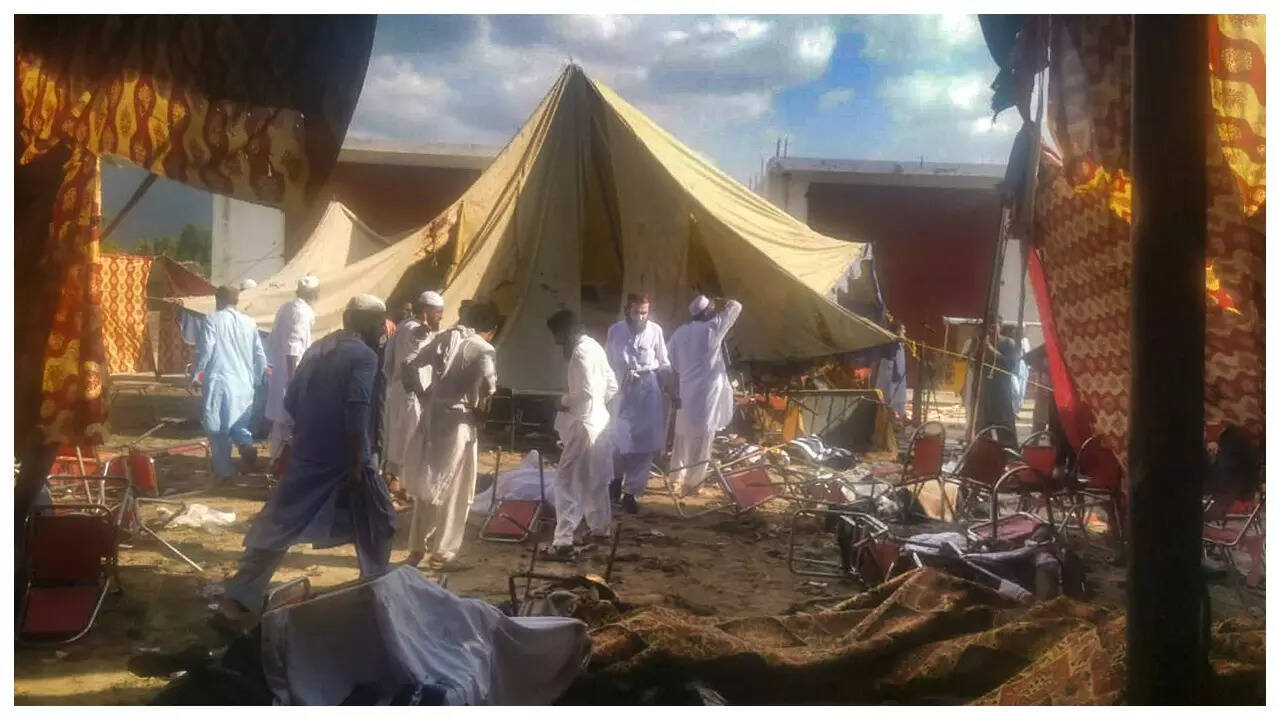 ISLAMABAD: At least 43 people were killed and 200-odd wounded in a suspected suicide attack on Sunday targeting a workers' convention of the right-wing Jamiat Ulema-e-Islam-Fazl (JUI-F), an ally of Pakistan PM Shehbaz Sharif's PML-N, in the northwestern tribal district of Bajaur, bordering Afghanistan. A local party leader, identified as Maulana Ziaullah, was among the casualties.
The massive 4pm explosion threw asunder a gathering of more than 400 JUI-F members and supporters at a marketplace in Bajaur's Khar tehsil. JUI-F is part of the Pakistan Democratic Movement, a coalition that has been in government since April 2022.
Akhtar Hayat Gandapur, the police chief of Khyber Pakhtunkhwa province, said a suicide bomber triggered the explosion just before the arrival of the party's senior leadership at the venue.
Dr Faisal Kamal, the district health officer, confirmed 43 deaths, while Khyber Pakhtunkhwa's health minister Riaz Anwar described the condition of at least 17 of the wounded as critical.
Faisal Kamal, a senior health officer, said more than 150 wounded people had been brought to Bajaur's district headquarters hospital, while those in a critical condition were being moved to Lady Reading Hospital in Peshawar.
The province's interim CM, Azam Khan, sought a report on the explosion from police and directed authorities to provide the best possible medical treatment to the wounded.
Footage showed panic-stricken people gathering at the site following the blast as ambulances arrived to move the wounded to hospitals. Afterwards, a large police contingent cordoned off the area.
JUI-F chief Maulana Fazlur Rehman urged PM Shehbaz Sharif and the Khyber Pakhtunkhwa government to launch an inquiry into the explosion.
He appealed to his party workers to immediately reach hospitals and provide blood donations.
PM Sharif condemned the blast, saying it was a travesty that terrorists had targeted those who advocated the cause of Islam, the Quran and Pakistan.
"Terrorists are enemies of Pakistan, and they will be eliminated," he said.
Former PM Imran Khan's Pakistan Tehreek-e-Insaf (PTI) party said Khyber Pakhtunkhwa "must not be allowed to bleed again".
While no outfit had claimed responsibility for the attack until late Sunday, the needle of suspicion pointed to Tehreek-e Taliban Pakistan (TTP), which has been responsible for most of the previous attacks in the region.
TTP has declared war on Pakistan's security forces, the government and constituents of Sharif's coalition.
For a long time, Pakistan's tribal areas were strongholds of TTP, but militancy in the region declined following military offensives there in the past. With the return of the Afghan Taliban in neighbouring Afghanistan in August 2021, Pakistan has seen an uptick in violence in the border areas, particularly after a fragile ceasefire between TTP and Islamabad ended in November last year.
Earlier this month, Pakistan's armed forces had expressed serious concerns on the alleged safe havens and liberty of action available to the banned TTP in Afghanistan.
"The involvement of Afghan nationals in acts of terrorism in Pakistan is another important concern that needs to be addressed. Such attacks are intolerable and would elicit an effective response from the security forces of Pakistan," it said.Watch Pakistan: 40 people dead, 200 injured in massive suicide blast at rally